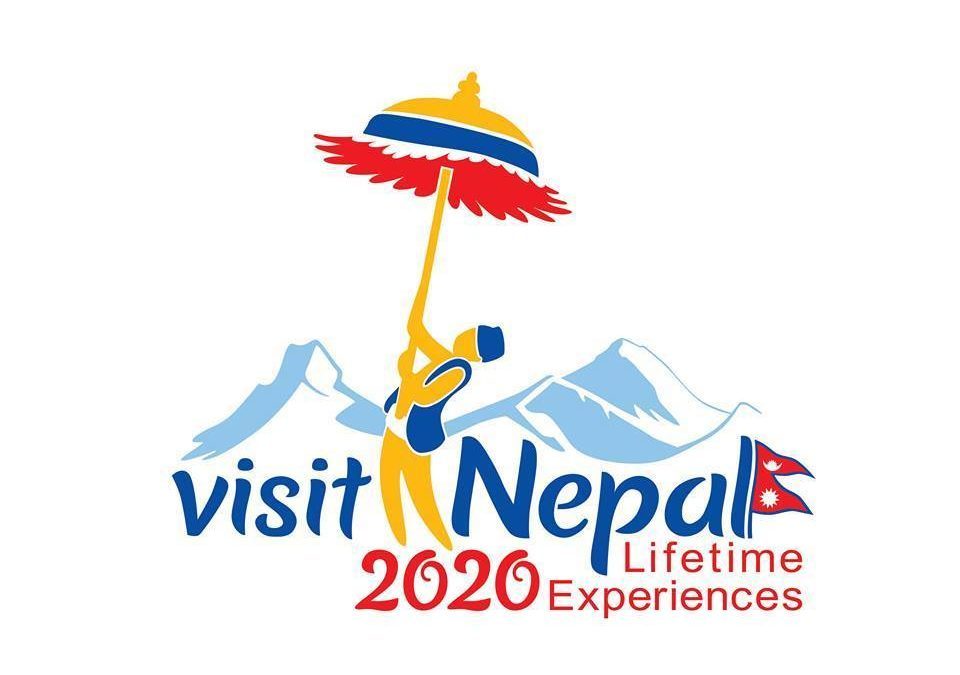 Visit Nepal 2020 with possiblity of huge things to do in Nepal
---
Nepal, a synonym of natural beauty and favorable climate is an attractive tourist area. Tourism Year in Nepal 2020 ( Known as Visit Nepal 2020) is the most favorable time to visit here with various opportunities and facilities. Nepal Yoga Home offers you unlimited facilities that you wish to have in Nepal.  You will get the following facilities from here for Visit Nepal 2020.
Perfect Residence
Nepal Yoga Home provides cozy and comfortable residence at the heart of Kathmandu valley. You can get here a single bedroom, double bedroom, couple room, family room with attached washroom, and temperature controlling system. Unlimited Wi-Fi access.
Beautiful views of valley and mountain from the windows and top of the roof are its attractive parts. Since it is situated in a corner of the valley, you can enjoy a peaceful and hygienic environment. You will get here all the possible luxuries which are enough to please you and make your stay happy. If you want to stay far from the city in a natural place nearby forest or mountain, you will get this facility too.
Food
Healthy and fresh is its nature. You will be happy with hygienic, delicious and nutritious food available in Nepal Yoga Home. Traditional Nepali food and other varieties of food are available here. You can get different types of soft drinks, veg food, and vegan food, etc.
If you want non-veg food, hard drinks and other such beverages we provide hotel facilities in Thamel, at the heart of valley (4 km away from Nepal Yoga Home) where you will get all of your requirements. The hotel provides luxurious residential facilities too.    
Trekking and tour with extra offer of Visit Nepal 2020
There are lots of pleasing trekking and tourism area in Nepal. You may have an interest in trekking, tour, and adventurous journey. Of course, we can provide you according to your desire in a nominal cost. Paragliding, rafting, bunji jump, paragliding, etc. are available here.
Yoga Trek
Nepal Yoga Home provides you yoga trekking with yoga as well in different tourist spots. It is an opportunity to visit different places along with the practice of yoga. You will get the opportunity to visit various trekking areas and also learn yoga.
Yoga Teacher Training
Various types of Yoga Teacher Trainings are available here. After the course, you will get International Yoga Teacher Certificate and you can alliance it with the US, Australia, Canada, Italy, India, etc. as you like. This course makes you eligible to teach yoga in any part of the world after completion of the training.  You will understand yoga in Nepal Yoga Home very deeply both conceptually and practically. The types of yoga trainings are:
100-Hour Teacher Training (10 days)
250-Hour Teacher Training
300-Hour Teacher Training
Yoga and Spiritual Retreat on Visit Nepal 2020
Yoga, meditation and spiritual retreats are admirable aspects of Nepal. According to time available, you can join yoga and meditation retreat. This is a great chance to rejuvenate and recharge yourself. This practice will restore your health and strengthens your existence. You will explore your real happiness with various techniques of yoga. You can get here various duration of yoga retreat with residence:
one day and two nights yoga and meditation retreat
two days and three nights yoga and meditation retreat
three days and four nights yoga and meditation retreat
One week yoga and spiritual retreat
ten days and eleven nights yoga and meditation retreat
two weeks yoga and meditation retreat
three weeks yoga and meditation retreat
Ayurveda retreat
You will get here all types of Ayurveda retreat to heal diseases and improve your health. Even if you are off visiting allopathic doctor, this retreat will help you to a great extent to uplift your health condition.  The following types of the ayurvedic retreat are available here:
Ayurvedic massage: Various types of massages are available here-
Swedish massage
Hot stone massage
Aromatherapy massage
Deep tissue massage
Sports massage
Trigger point massage
Reflexology
Shiatsu massage
Detox
This is a natural way to cleanse your body from inside. You will practice various types of yogic detoxification and ayurvedic detox like Neti, Dhauti, Nauli, Basti, Kapalbhati, and Trataka. This will balance your three dosha (humours)- Kapha (mucus), pitta (bile), and Vata (wind). When these humours of the body become imbalance, the disease will occur. Balancing these three doshas will leave you better health. This is one of the best ways to release the toxin from the body and progress in the spiritual path.
Pancha Karma
'Panchakarma", a Sanskrit word, is translated as five activities that indicate five types of treatments. This is a method to remove toxic materials from the body left by disease, the root level of disease and environmental toxins. In fact, the body has the innate nature to process and release these waste substances, along with the vitiated doshas.
However, due to one's lack of proper diet, wrong lifestyle, poor exercise patterns, and genetic predisposition, the digestive enzymes become disorganized. This will accumulate and spread toxins throughout the body which makes disease. The ayurvedic term for this waste matter is ama. It is a foul-smelling, sticky, harmful waste material that needs to be entirely released from the physiology.
Panchakarma balances the excess doshas and eradicate the detrimental ama out of your system through the body's own organs and channels of elimination (lungs, stomach, sweat glands, intestine, colon, bladder, urinary tract, etc). Panchakarma cleanses the tissues and cells through the root level. We are providing this services during Visit Nepal 2020
Singing bowl therapy and training
Sound healing is another best opportunity available here. You can heal various physical and mental problems with singing bowl therapy. This will provide peace of mind releasing all the stress and suffering. It brings harmony and adjustment in body, mind, and soul.
You can join Singing bowl training as well at Nepal Yoga Home with an experienced teacher. This will prepare to be a trainer of Singing bowl therapy in any part of the world.