Ten Days Yoga retreat in Nepal For Beginners ($500 USD)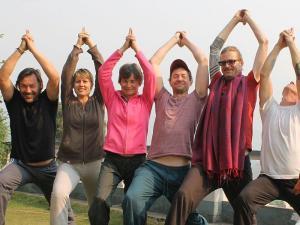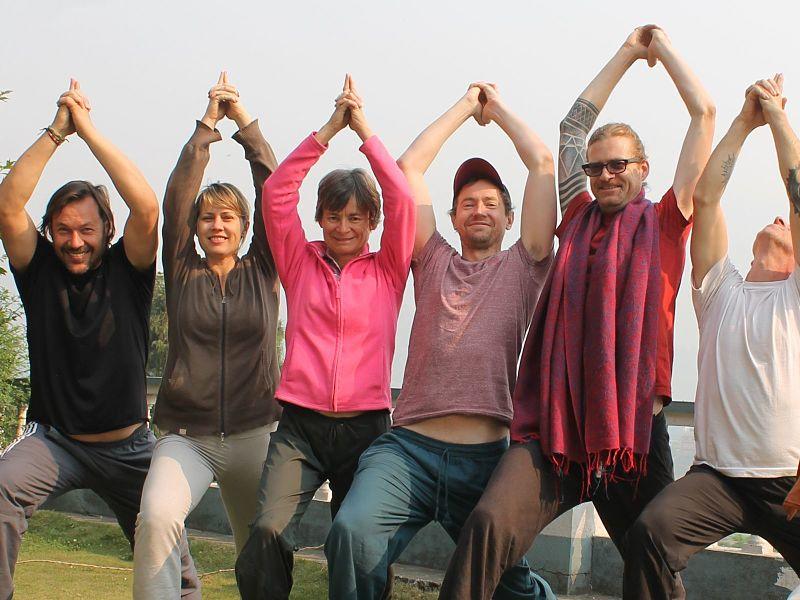 Kick start your yoga and meditation journey from here!!! & Brush up your yoga practice here with our Ten Days Yoga retreat in Nepal !!!
Are you searching for the best way to be refreshed forever in your life? If yes, join here in 10 Days Yoga Retreat in Nepal for Beginners. Nepal Yoga Home, a leading yoga school and retreat center of Nepal offers you a very valuable package of yoga retreat for your overall development. This retreat teaches you how to be happy in your life, how to cope with the problems of your life and how to convert your problems of life into opportunities.
Are you new in yoga? This yoga is for you. Do you want to start the yogic journey in your life? Please, be ready to join in this yoga retreat. This is the starting point of your meaningful life in this world. You are lucky to have the journey inside. Yoga reliefs you from the stress and inspires you to live a spiritual life. Yoga gives you the stillness and patient in your life. Yoga can convince you there is another way to live in this world.
This yoga retreats takes place in the natural place from where you can observe mountains and green jungles around. The beauty of the place is the plus point for yoga. Yoga is the medium of finding the inner beauty and nature gives outer beauty. You will learn yoga poses, breathing exercise and meditation in this 10 Days Yoga Retreat. Nepal has been the yogic country from the ancient time. Here is the good energy for yoga.
The first level of yoga is physical. Yoga gives you total physical health. The second level is mental progress. Yoga maintains mental health and increases the memory power and concentration power. The third level of yoga is spiritual. Yoga heals your spirit and purifies your life. Yoga provides you with the opportunity to forgive yourself and others. You will become free from the burden of your life that you have been carrying for many years.
Your single decision to take part in this 10 Days Yoga Retreat in Nepal uplifts your life. You can understand the real purpose of life. Your way of life becomes clear. This retreat is only for you who are fresh in yoga and confused where to go to start yoga. We manage this class throughout the year. You can come to join whenever you like. The environment of this place is friendly, and you can enjoy the place very much.
You will learn different types of yoga poses. Hatha, Astanga, Shivananda and other different yoga styles are included in the syllabus of 10 Days Yoga Retreat in Nepal for Beginners. You will learn different types of breathing processes and meditation techniques. Yoga philosophy is the inseparable part of 10 Days Yoga Retreat in Nepal for Beginners. Theoretical study of yoga is also the main part of this retreat. Yoga teachers here are long experienced and highly academic qualified. You can ask questions as you like with your teacher. Teachers will satisfy you at any cost.
Benefits of 10 Days Yoga Retreat in Nepal for Beginners
After knowing about 10 Days Yoga Retreat in Nepal for Beginners, you surely want to know about the benefits of the rejuvenating-yoga-retreat. There are some benefits below:
This yoga retreat gives you the introduction of yoga with flexible body and peaceful mind.
This will be beneficial to bring awareness into your life.
You will be able to concentrate on what you will do.
Your memory power will boost after this retreat.
You can find the way to continue yoga in your daily life at your home.
You can harmonize your body and mind.
You will understand the real purpose of your life and become patient.
You can perform different yoga postures comfortably.
Purpose of 10 Days Yoga Retreat in Nepal for Beginners
The real purpose of this retreat in Nepal is to introduce yoga in your life for your overall development. Other main purposes are as follows:
To give you the chance to live a meaningful life without any burden.
To provide you with life´s most important gift.
To enable you to live a stress-free life.
What will you learn in Ten Days Yoga retreat in Nepal?
Different yoga styles: Hatha, Sivananda, Ashtanga, Kundalini, Tantra, and Restorative yoga.
Different types of  meditation
The practice of different breathing exercises
Understand the importance of your breath and how it relates to the body and mind.
Sun Salutations series
Warrior Series
Balancing and Seated Poses
Standing Poses
Lying poses
Backbend poses
Forward bending poses
Preparation for shoulder stand
Preparation for modified headstand and inversions poses
Gain confidence in the way of meditation
Integration practice of asana, pranayama, and meditation
Yogic relaxation
Yoga benefits and healing energies, chakras, nadis, etc.
Explore modifications in asanas
Learn how to apply yoga philosophy into your practical life
Mantra Chanting
Study physical / subtle anatomy/physiology of the body systems.
Study the Sutras of Patanjali, Yamas, and Niyama
The special feature of  Ten Days Yoga retreat in Nepal program
Learn in a friendly home atmosphere
Learn with experts and experienced teachers
Move at your own pace
Safely explore your limits
Build a strong knowledge base
Build strength and flexibility
Release tension from your body and mind
What is included?
9 nights 10 days accommodation.
Beginner's yoga and meditation course.
Certification from the renowned Nepal Yoga Home
Three delicious vegetarian meals daily
Drinking water, tea, and fruit
Wi-Fi service
What to bring
You will be required to bring a yoga mat if you like (optional), light and comfortable clothing, flashlight, mosquito spray in the summer season, warm clothes in the winter season.
You are most welcome in this holy and peaceful place – Nepal Yoga Home.
Om Shanti! Shanti!! Shanti!!!