---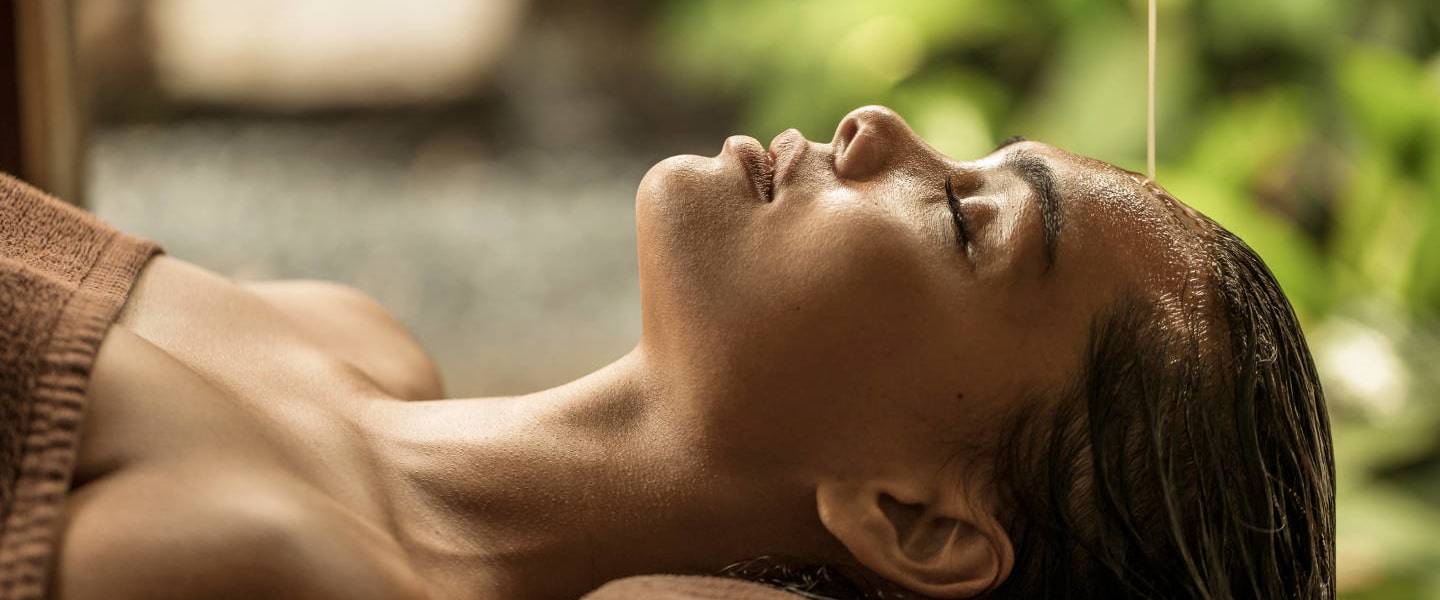 "Ten nights eleven days Ayurveda Retreat in Nepal, not only for learning the tenets of Ayurveda but also help you to commence the journey towards the healthy lifestyle. The aim of this course is to make you doctor of your health yourself with general knowledge of Ayurveda. Learning Ayurveda in Nepal has great significance since many many ayurvedic herbs found in Nepal and you will get more knowledge of Ayurveda than other places.
Ayurveda is the ancient system of medicine that traces its roots back alongside the roots of yoga. While yoga was primarily concerned with spiritual wellbeing through its mindfulness practice on the mind, body and conducts, Ayurveda was promoting the usual aspects of health through its guidance on herbalism, therapeutics and essentially the way of life. You can be a part of this experience by enjoying a ten days Ayurveda retreat at "Nepal Yoga Home", the home of all your Yoga and Ayurveda in Nepal.
Nepal Yoga Home provides with most optimal Ayurvedic care in this Ayurveda retreat program. You begin by determining your body type. This body type determination would then be a "lamp-post" of sorts for guiding you towards the full experience of Ayurveda.
Know what is "Yoga asanas", "Pranayamas" and "Meditation" is good for your body type. Be involved in a "mini-panchakarma" – according to your body type – where you will be involved in a mini detox, while gaining the benefits of full detox. Get "chakra healing" through Ayurvedic methods, be involved in herbal taste test, herbalism, and herbal tea. All this can be done and much more can within the wonderful and mesmerizing abode of Nepal Yoga Home – which is only 5 km away from the heart of Kathmandu city.
HIGHLIGHTS OF OUR AYURVEDA RETREAT IN NEPAL
---
• Ayurveda classes, bringing your Vikruti back to Prakriti
• Therapeutic and relaxing Ayurveda procedures
• Mini panchakarma
• Homestay, vegetarian and vegan meals cooked according to your body type
• This Ayurveda retreat also includes Daily yoga, meditation and mindfulness sessions
• Yoga practices according to your body type
• Pranayama sessions
• Different types of tea and coffee
• 10 nights' accommodation and classes (one can extend the duration on his/her desired)
• Daily mantra recitations and energetic vibration
• Opportunity to visit and feel about the Kathmandu city
• Cozy and high standard accommodation
RETREAT CURRICULUM OF AYURVEDA IN NEPAL
---
Nepal Yoga Home sets you on a path in achieving a holistic health through Ayurvedic practice.
• Ayurvedic doctor consultation
• Philosophy of Ayurveda: You will Know the concept of "Purusha" and "Prakriti". These are the consciousness and the unconsciousness that governs the whole universe.
• Determining your body type according to Ayurveda
• Questionnaire and Pulse-examination for "Prakriti" determination
An expert Ayurveda practitioner examines your pulse (Nadi) and determines what Dosha is elevated or reduced. An expert healing touch is sometimes all that is needed for a holistic healing.
• Ayurvedic massage – Abhyanga
Be relaxed with the traditional massage practices of Ayurveda called as Abhyanga. You will get the Authentic practice of massage of Ayurveda in Nepal.
• "Mini Panchakarma" procedure also included in this ten days Ayurveda retreat course.
Get involved in the detox according to your body type. Nepal yoga home bring you a wonderful experience where you can get full benefits of detox in a "mini" package. Without going through the hassle of full package of detox, you will still be able to clear out all the bodily toxins.
Know different types of essential oils, mantras, stones and affirmations for the Chakra healing.
• Shirodhara – Activating your "Third Eye" Chakra
Gain overall elevation in consciousness by activating your "Third eye" chakra with Shirodhara.
• Chakra vasti – Activating your "Navel" Chakra
Be an expert intuitionist by activating the "Navel" chakra with Chakra Vasti.
• Kati vasti – Activating your "Sacral" Chakra
Gain control over your arcane instincts and sensations with "Sacral" Chakra activation.
• Greeva vasti – Activating your "Heart and Throat" Chakra
Be affirmative and develop leadership abilities using Greeva Vasti for "Throat" Chakra activation.
• Dincharya – Daily regimen according to your body type
Learn how to live your daily life to its optimal amount. Live in as close a proximity to your own nature as you possibly can using the concepts of "Dincharya".
• Food prescription according to your body type
• Yoga, Pranayama, and Meditative practices according to your body type
• Ayurvedic herbs taste test
• The Ayurvedic herbal preparations according to your body type – Triphala, Licorice, Ashwagandha,
• Ayurvedic tea preparation
• Panchakarma – A general introduction is part of 10 days Ayurveda retreat in Nepal
Get body cleared off of all toxins and live in vigor and health.