Overview – Ashtanga Vinyasa Yoga Workshop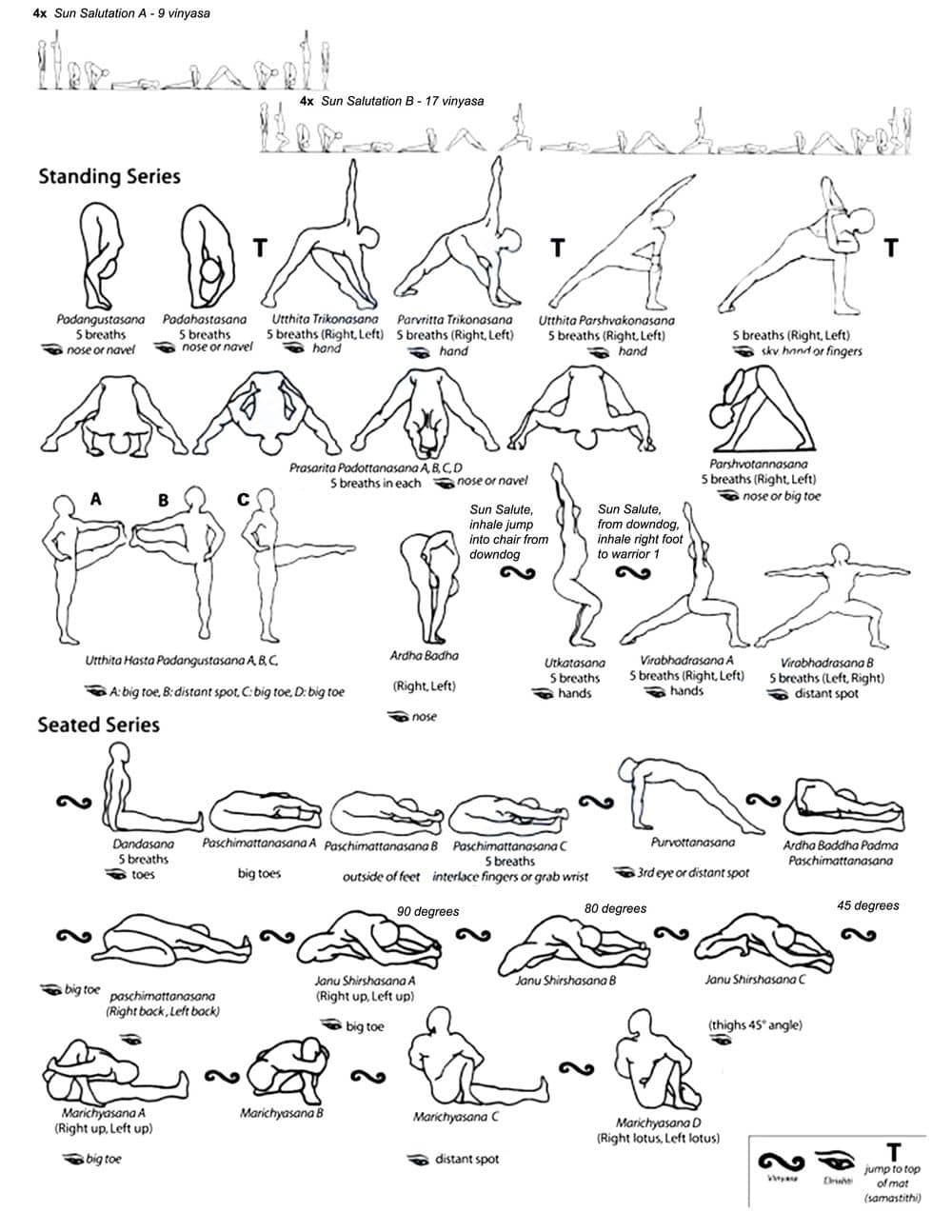 Nepal Yoga Home organizes Ashtanga Vinyasa Yoga in the original form as in Mysore, India. The yoga asanas in Ashtanga Vinyasa series are sequenced by an Indian Yoga guru, Patthvi Jois. Each asana is linked with the next with a Vinyasa flow. It consists of standing asanas, seated asanas and lying asanas connected by a Vinyasa flow. Ashtanga Vinyasa yoga will approach you to better flexibility, strength, balance, and power. Use of hand power, leg balance, Drishti (gaze), ujjayi breaths, etc are its specialities. You can learn this technique in ten-day, 2 hours every day. Since this is whole body workout it recharges and energies your whole body.
Ashtanga Vinyasa practice will become easier if you are a regular yoga practitioner. If you are new to yoga you have to work more. Though the asanas in Ashtanga Vinyasa are challenging, beginners can also learn it since for the beginner we teach each pose with easier modification and variations.
Along with asana practice, you will learn here breathing techniques, chakra awareness, mudra, and meditation. After the completion, of course, you will be eligible to teach Ashtanga Vinyasa in all parts of the country.
Learning Matters
Ashtanga Vinyasa Yoga (in original form as introduced by Patthvi Jois)
Prayer and chanting for Ashtanga Vinyasa
Entire joint exercise and warm-up
Entire body stretch parts by parts and piece by piece.
Whole-body workout for holistic health.
Sun Salutation-I and Sun Salutation-II according to Ashtanga Vinyasa
Vinyasa Flow
The series of 71 yoga-asana
A detailed description of each pose with Sanskrit name and translated name
Insightful practice with correct alignment understanding the anatomical aspects
Various modifications and use of props for challenging asanas.
Yogic Relaxation along with mindfulness meditation
What happens after learning Ashtanga Vinyasa?
Your body becomes flexible, fit and healthy stronger than before.
Your mind becomes more balanced and peaceful
Understanding and clarity about your body increases
Your mind becomes more conscious, stable and peaceful
You will be able to teach Ashtanga Vinyasa yoga
You can easily adapt to any other forms of yoga after learning this.
More training and retreat you can achieve by extending your visit
If you really love our workshop and want to extend your date for different training and retrat course, we provide 1 week ashtanga vinyasa yoga retreat course and 200 hours ashtanga + hata style of yoga teacher training which includes complete ashtanga vinyasa primary series. 
In addition, if you want to go in more depth of ashtanga vinyasa, we provide 500 hours hatha+ ashtanga+ Iyengar style of multi-style advanced yoga teacher training which includes ashtanga vinyasa primary series + ashtanga vinyasa intermediate series. contact us in case you like to join such retreat and training course with us.