---
[  Group Size: Max 40,    Price: 100 USD,   Yoga Style: Hatha,    Eligibility: Beginner and Intermediate  ]
Basic Overview of our Online Yoga Training
Have you ever come across a situation where you feel that you must do something but are bounded by the constraints of time and responsibilities? Have you ever felt that in the course of making a living that you forgot to live your life? If you have these doubts, then there's no need to panic. We've all been there. Just because you do not have time foes not make it a viable excuse to do something that you love or try something new.
In our current scenario, I am talking about this 10-hour online yoga training session. This course is carefully designed for those that wish to enrich their knowledge of yoga and even for those that are trying to make something meaningful of their lives.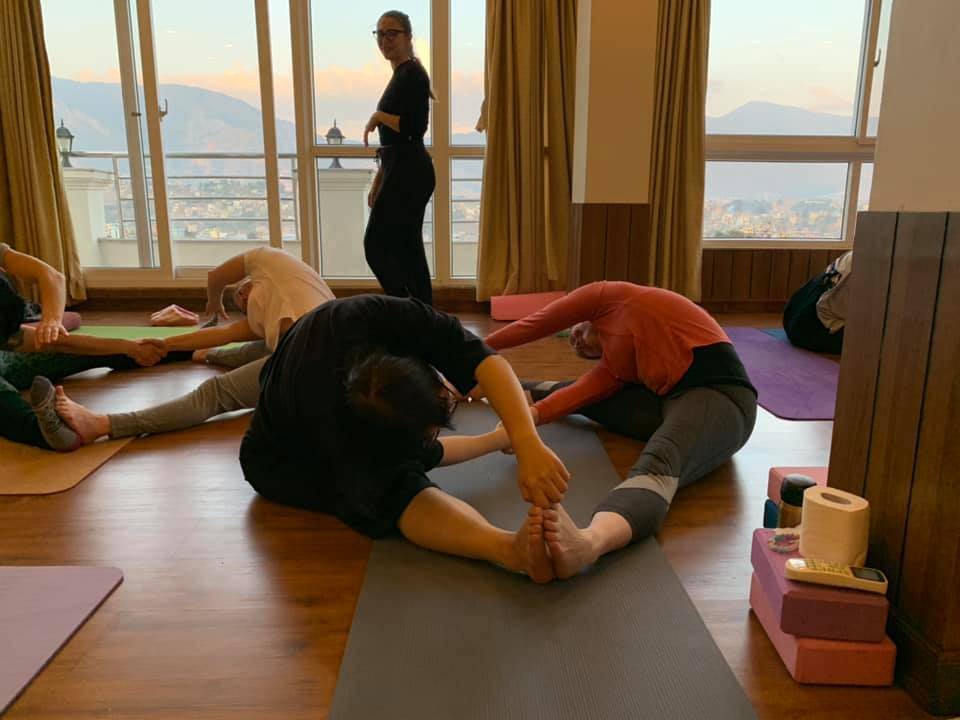 Before we dive into this online yoga training class, let's take a step back and understand the importance of having yoga as a hobby or part-time activity. The benefits provided by yoga cannot be undermined as it contributes to the overall growth and development of an individual, both spiritually and mentally. Yoga is prescribed as a recreational activity for those that are undergoing stress and emotional changes in their lives.
Some perks that yoga provides include an increase in flexibility, an increase in mobility, an increase in blood circulation, enhances the respiratory system and helps in insomnia and posture-related problems as well. Now that you have understood the unparalleled benefits of yoga, this session would seem more appealing to you.
This 10-hours online yoga training session is conducted by Nepal Yoga Home. They have made quite a name for themselves by providing unmatched services in the field of yoga and meditation. The people running this place have decades of experience under their belt and they understand what the customer wants and how to provide it. In this session, you will get much more than you have asked for so be ready! The session is hosted by seasoned teachers who will make sure that after this session you become a much-improved version of yourself.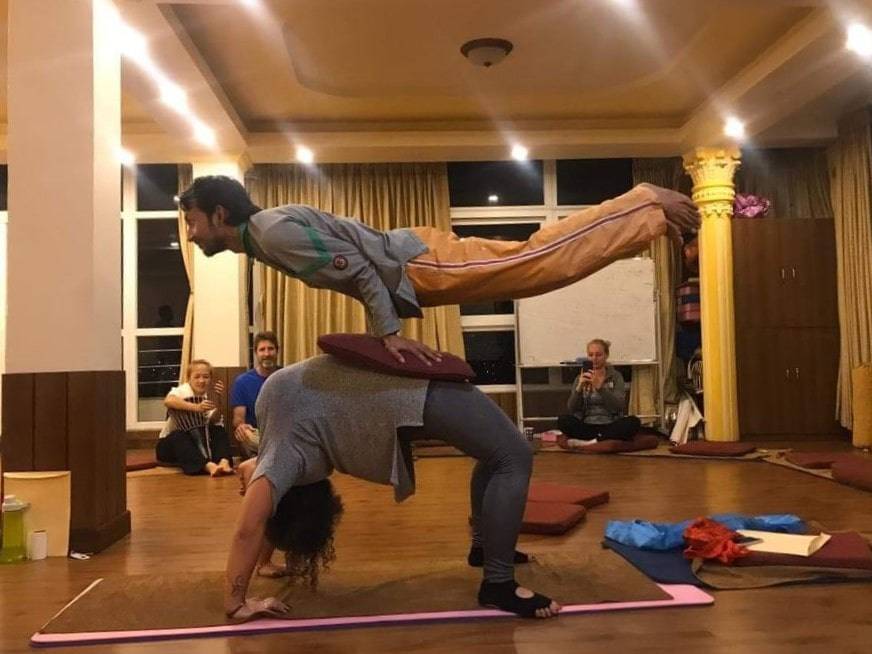 In this 10-hours online yoga training session, the protocol that you will follow looks like this:
Day 1: Introduction of Yoga
On the first day, you will get introduced to the teacher and the course material that you will comply with during this session. The teacher will enlighten you about the fundamentals of yoga and the mandatory things that need to be kept in mind while performing it. This class is mostly theoretical.
Day 2: Sun salutation (traditional)
One of the most basic forms of a pose in yoga is the sun salutation. The session starts with the teacher teaching you the importance of this pose and the proper way to do it. He will also dictate you about the benefits relating to it. Along with that, he shall educate you about the core aspects of yoga as well.
Day 3: Sun salutation (Ashtanga vinyasa)
Once the basics are covered, the next thing that we need to do is to move on to the advanced portions. The teacher shall teach you an advanced version of the sun salutation and its purpose. Be sure to comply with the teacher.
Day 4: Moon salutation
Moon salutation is another building block of yoga which need to be mastered if one were to move further. Do not fear as our teacher will guide you through it and teach you the essence of it.
Day 5: Hip opening
The hips are an integral part of the body as it brings strength to our upper body and enables us to walk properly. In this session, we shall learn how to open our hips which will later enable us to perform many difficult poses.
Day 6: Core strengthening
Core strengthening exercises shall be done on the sixth day. A strong core is mandatory to perform other poses. These exercises might be a bit difficult than what you have seen in the gym.
Day 7: Hatha yoga (part 1)
We shall set our sights on an integral branch of yoga that goes by the name 'Hath Yoga'. This session focuses on the methods of breathing and keeping the mind stable. This part is important so pay full attention.
Day 8: Hatha yoga ( part 2)
This day will also be spent by learning Hath Yoga. The same movements and techniques might be followed. It all depends on the teacher.
Day 9: Way of sequencing
On this day, we shall learn the proper sequencing technique that needs to be followed to make your yoga fruitful.
Day 10: Way of practicing yoga at home
On the final day, the teacher will answer any queries you have and devise a routine that you can use to practice yoga at home.
This 10-hours online yoga training class will undoubtedly be a goldmine for you as it will give you much-needed insight into the spiritual aspect of life. Also, You can sign up meditation training as well if you want to go depth of meditation.