Before January 2007, Nepal was a Hindu state, but the then Parliament–Interim Parliament, which was mandated to make Interim Constitution. and made an official announcement to make Nepal a secular state from a Hindu dominated country. It makes the Hindu religion not as an identity of the state/country. Nepal enjoys a unique blend of Hindu and Buddhist religion, which is uncommon to see in other parts of the world. This unique conflation makes the state an ideal destination to practice guided meditation and retreats in the serene milieu.
What is a guided meditation?
---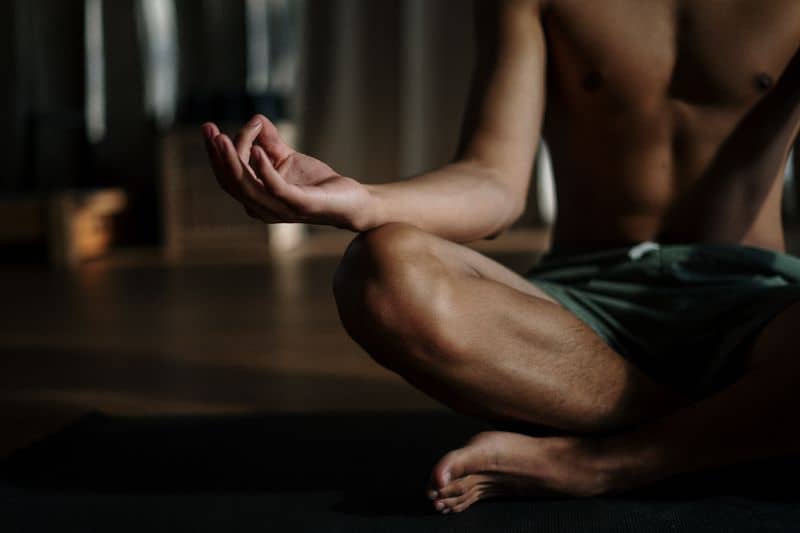 Notwithstanding with the various welfares of yoga and meditation, many people, most often, newbies get confused with the practice of yoga and meditation.  because the protocols that should be followed at the beginning is a tad difficult to practice.
In a bid to fulfil, overcome the difficulties it is often said to practice with the proficient yoga aficionados, or guided meditation practitioners; or in other words, we can say that learning yoga and meditation using guided instructors will ease the practice. Since it is done under the guidance of the instructor, its called as guided meditation. Here, the instructor guides you on how to do the meditation.
How to Find a Guide?
---
We suggest you to come and Join the guided meditation provided in Nepal Yoga Home. It is the best idea to choose yoga school to join and experience such spiritual things in school and learn through gurus. If It is not possible to come to join our schoool, there are many ways to connect to the yoga instructors, in the age of digitalized world; it is even easier to connect than before.
Simply by clicking to your favourite yoga instructor in the internet may it be in the podcast, YouTube video or in-studio class, you can connect to them easily. In the world suffering with the pandemic, you do not necessarily travel to their place to understand yoga and practice
It is not arduous to learn about guided meditation. A proficient guide will assist you coming out from specific turbidity that bogus you down due to in clarity in your thinking process. You can concentrate with ease and relax to the utmost by meditating for longer times. You do not need to unnecessarily worry about the ramifications because most of the guided meditation practitioners have pointed out benefits by doing this meditation.
Guided Mindfulness Meditation Practices 
---
The perquisites of practicing mindfulness meditation is you can practice anytime and anywhere you want to. However, to the newbies it is a good to go with the guided meditation practice from an experienced instructor who can assist you how to think, how does mind works, how to be at the present moment, and not get distracted from negative thoughts, erasing the past from the mind and healing the whole body.
Benefits of guided meditation
---
Meditation can be handy to keep calm the chattering mind, and build the harmony between mind, body and soul, which is constantly negatively changing repeatedly. You can be emotionally healthy and overall fit if you practice guided meditation for longer period.
Some of the instant benefits of guided meditation are:
The emotional wellbeing that arises due to practicing guided meditation are infinite. We have tried to enlist some of the important benefits of mediation:
Helps to calm your mind, and purge the stress that arises due to unnecessary thoughts.
Aids you to keep yourself motivated during stressful situation.
Subdue negative thoughts
Negative emotions get purged out.
Increases imagination and creativity.
Builds confidence.
Helps you to enjoy the present moment.
What We provide?
---
Nepal Yoga Home is a sweet abode to learn Guided meditation techniques. We provide 2 hours of Meditation/Breathing every day, plus two additional classes in Hatha Yoga asana.
Moreover, we are well renowned for our fooding and accommodation facilities as well.
We provide the true and living essence of Yoga to our students from around the globe, and we are here to support you in your path. We invite you to participate in this wonderful journey and enjoy the true beauty of Yoga Retreat, here in Nepal.