---
Join Our Meditation Training, Find You Inner Peace & Experience The Inner Bliss
---
---
Meditation highlights
Our Meditation training in Nepal includes following styles of meditation: here and now meditatoin, Meditition that was used to practice by Buddha, Meditation under guidance of teacher also refer as gided meditation, Most popular meditation in modern world called mindfulness meditation also taught during this session, the techniques of yoga nindra meditation as an ultimate relaxation techniques.
Note: Additionally, you will get more tips on meditaion since the founder of Yoga Home has done PhD in 112 styles of meditation techniques 
---
---

Overview
Yoga fanatics are often bothered with the thought as to how to improve their performance in yoga and meditation. Keeping that in mind, we bring to you the 10-days meditation training in Nepal where you will get an opportunity to learn about yoga and meditation in detail. This training will enable you to become an enhanced version of yourself and find meaning in life.
In this training session, you will learn about meditation, yoga, and Pranayama exercise and major focus on Meditation. You will practice meditation for 2 hours and yoga for at least 2 hours a day. Also, you will learn about yogic philosophies too. Meditation and breathing exercises will also be an important component of this training. The meditation session lasts for 2 hours daily and it comprises concentrating for a lengthy period. Although difficult, you will get used to it in a while.
This 10-days meditation training in Nepal will be the best experience of your life that will help you to achieve your objective.
Itinerary
---
10-days training will be one of the best experiences of your life. During your time, you will take part in various activities that will enrich your mental and physical wellbeing. We cannot provide you a day to day itinerary because the activities that we will cover hugely depend on the teacher. However, we can give you the thorough content of the various activities.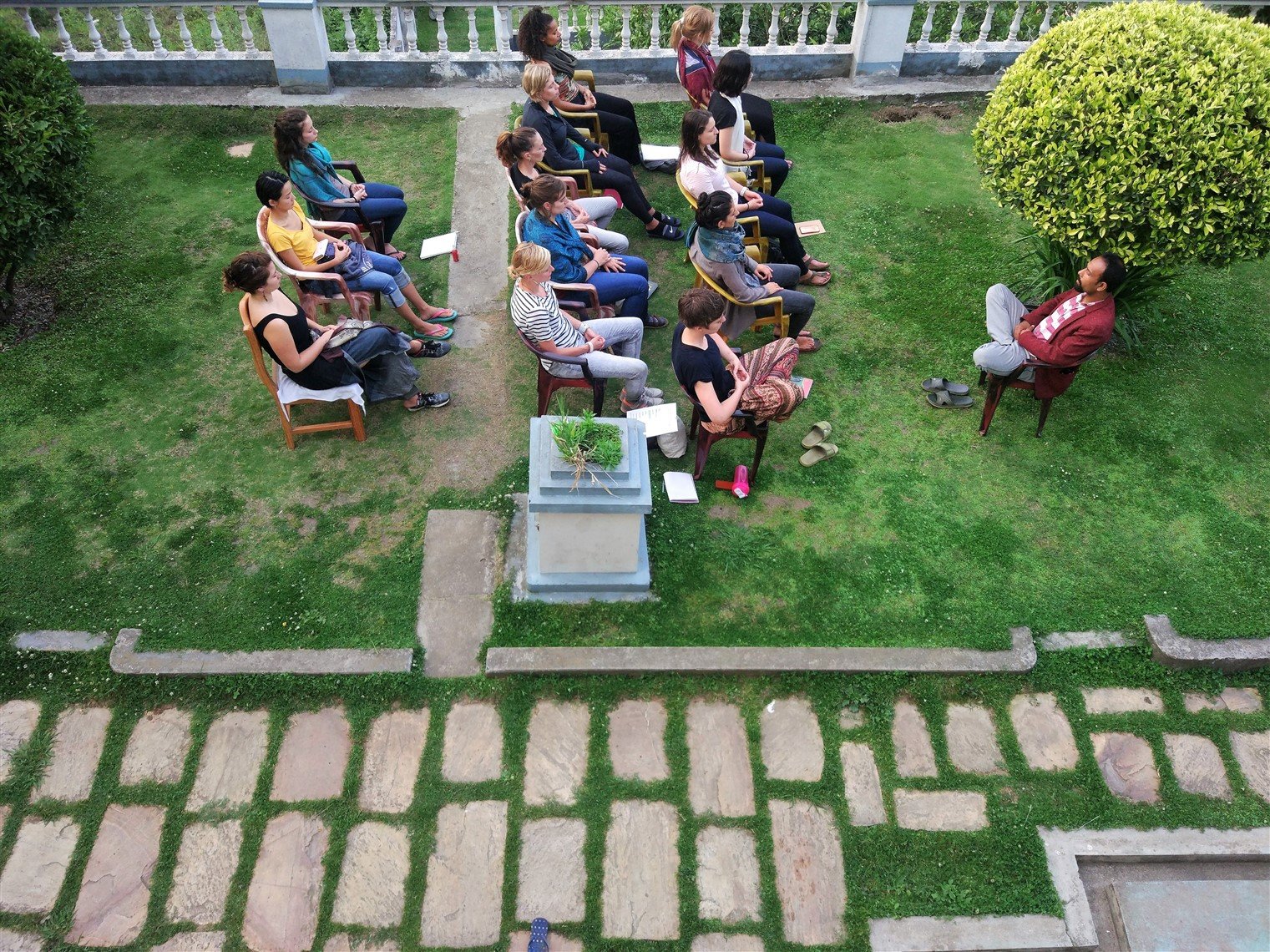 Schedule
6:00 am: Wake up and drink green tea/herbal tea
7:00 am: Morning Hatha yoga session
8: 00 am: Breakfast
9: 00 am: 1st Morning meditation session of meditation training in Nepal
10:00 am: Break
Noon: Lunch
3: 00 pm: Herbal tea
4: 00 pm: Evening meditation session
5 pm: Breathing and relaxation session (Yoga nindra meditation) or sometimes Yoga Philosophy
7: 00 pm: Dinner
Highlights
Mandatory yoga sessions
An insight into the art of meditation
Multi style of meditation
Learning proper breathing techniques
Personal guidance and expertise
Vegetarian diet
Learning the theoretical and practical aspect of yoga meditation
Details of activities of Meditation Training in Nepal
---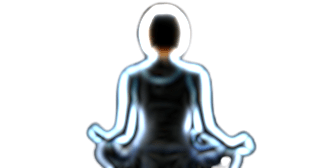 Hatha yoga session
Hatha yoga is a branch of yoga that mostly deals with asanas and meditation. History states that this divine art commenced around 2,000 years ago as a form of attaining spirituality. In our meditation training in Nepal, we shall take part in a Hath yoga session to achieve inner peace and tranquility. You shall practice hatha yoga for two hours daily.
Our expert faculty will thoroughly take you through the mandatory poses and breathing exercises. They will make sure that you understand the core ideology very well. The practices in Hath yoga includes proper diet, body cleansing, breathing, posture, and kundalini. The teacher will teach you from ancient texts like Amrtasiddhi and Goraksasataka.
Meditation session
Meditation is a crucial component in this 10-days meditation training in Nepal. It is an ancient practice that has uncountable perks. It provides a sense of tranquility and helps the mind concentrate to perform the stated task. In this session, our teacher will teach you the methods to accentuate your meditation skills. He will also provide you with an action plan and schedule which you can follow after this training finishes.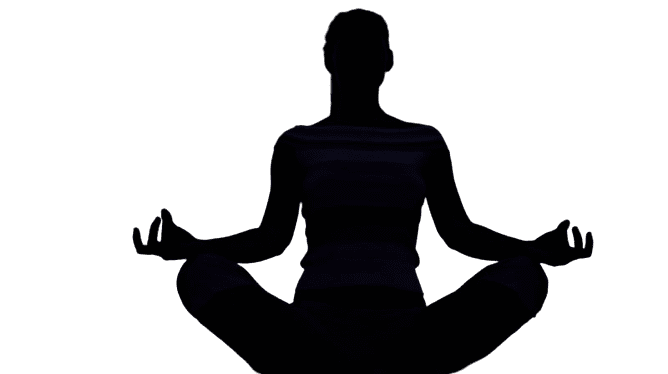 You will learn different types of meditation during your stay here. For instance, you will learn about mindfulness meditation, spiritual meditation, and chanting meditation. The depth in which it will be discussed depends on the teacher and your meditation level.
Food and accommodation during meditation training in Nepal
What we eat determines what we are. We hold this motto to upmost importance. During this meditation training in Nepal, you will live on a vegetarian diet. You will dine on delicious vegetarian meals which will not only invigorate your body but detoxify it as well. Lunch and dinner comprise of vegetarian soups, salads, rice bowls, and tea.
This training takes place on the periphery of the tranquil Shivapuri-Nagarjuna National Park. The environment is filled with greenery and it is a great place to meditate and find inner peace. The rooms in the facility are spacious and filled with all the necessities like comfortable beds, air conditioners, mosquito nets, and huge windows.
Breathing exercises
Along with meditation and yoga, breathing exercises are equally important. We shall make it a point to practice breathing exercises in this meditation training in Nepal. Only when we practice all the components of this retreat in detail, we can achieve our goal. The type of breathing exercise will depend on the yoga teacher.
Note: Also, if you like to go for an in-depth yoga class we have yoga teacher training session which starts from 1st of every month which is certified by yoga alliance.