Whole day yoga workshop (11.00 to 5.00 pm)
Make your special holiday in Nepal with our whole day yoga workshop.
Whole day Yoga Workshop and wellbeing course at Nepal Yoga Home: surrounded by the stunning Nagarjun forest.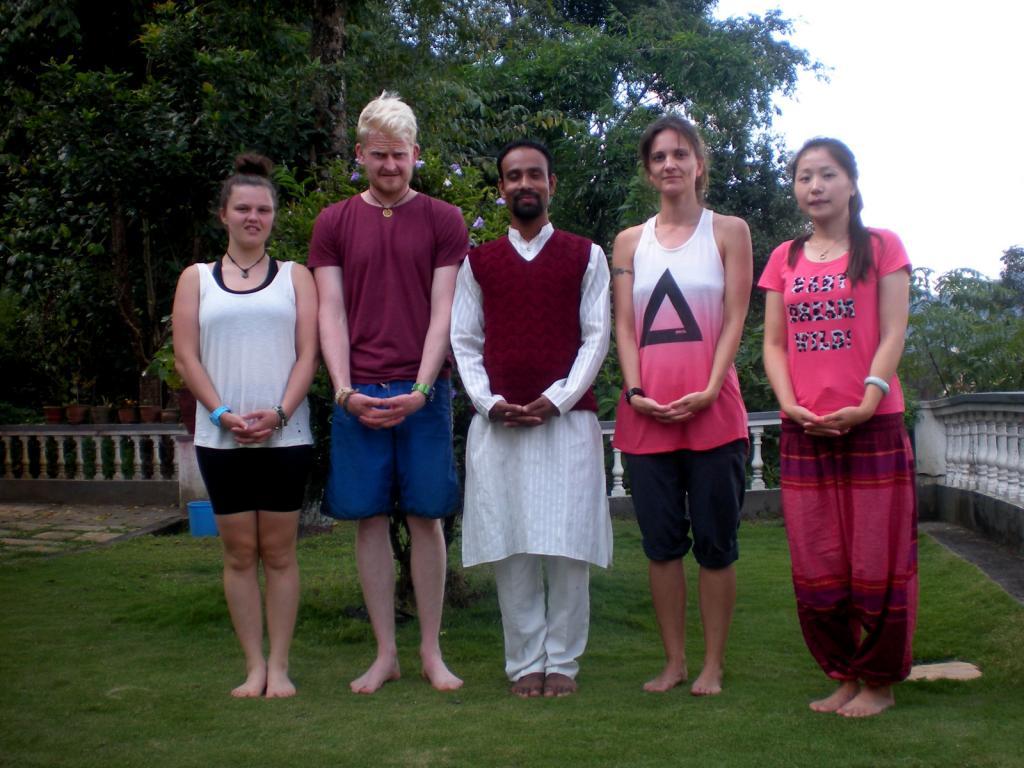 Nepal Yoga Home offers a whole day Yoga Workshop course to learn yoga, meditation and breathing exercises. This course takes place in a serene atmosphere surrounded by the Nagarjun National Park, just 5 km away from tourisms hub of Thamel.
By attending this course you will have a unique yoga experience.
Our one day Yoga Workshop is non residential, it's a (11am to 5.00 pm)  course  for those who want to stay in a hotel but still want to enjoy throughout the day a peaceful environment, learn yoga and meditation. This whole day experience is a good introduction of yoga and meditation, that inspires day by day people to a happier and healthier life and will give you the initial taste of pleasure that yoga brings into the practitioners life: Meditation, yogic relaxation and pranayama (breathing science).
Most of the tourists attracted to Nepal are interested in yoga and meditation, in the spirituality of our country. This day retreat is perfect for those who don't have enough time to stay longer and experience it, or those who are seeking to see and live the real Nepal.
Our Yoga Workshop course is suitable for all levels and is a program open to all ages, skill levels, religion and geography. We believe that yoga is for everyone!
It will be an authentic and traditional Hatha and Astanga yoga experience on the panoramic environment of a Jungle, hills and mountains.
We believe that yoga is not only an ancient art, but also a very precious treasure which is extremely helpful in our contemporary world full of stress and anxiety. Our whole day course will provide information on dealing whit stress and how to face the everyday challenges of our life. Also it will help to reduce stress, anxiety and develop a positive attitude.
What is included in this Yoga Workshop?
Yoga Posture
Meditation lesson
Breathing exercises
Yogic relaxation
Delicious lunch
Special herbal and Nepali tea.
Beautiful sight scene of Kathmandu
Schedule for whole day Yoga Workshop
11:00 am arrival to Nepal Yoga Home, enjoy a cup of tea and relax in our big and beautiful garden surrounded by nature.
| | |
| --- | --- |
|  11:30 am -12:30 pm |  Yogic Relaxation |
|  2:00-2:30 pm |  Lunch |
|  3:00-4:00 pm | Introduction of yoga and Meditation |
|  4:00-5:00 pm |  Yoga Asana & Breathing exercise |