Ten Days Yoga Retreats in Nepal For Beginners ($500 USD( Shared Room)/600 USD (Private Room))
---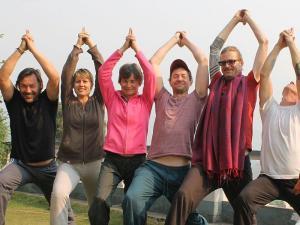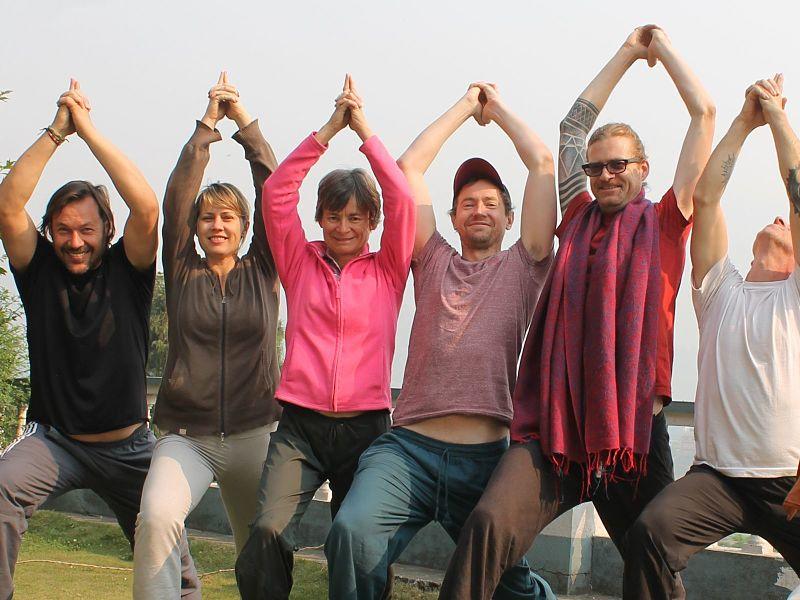 Kick start your yoga retreat in Nepal from Nepal Yoga Home & Brush up your yoga practice of ultimate peace and bliss!!!
Take a few days for yourself and have a good guideline of yoga and meditation forever.  Nowadays many people want to start yoga but they are confused about how and where to start. Do not worry, this Ten Days Yoga retreats in Nepal for beginners will be a good guideline for you.
This course is especially focused on self-healing, self-realization and to show the clear path of yoga and meditation ahead. Our ten-day yoga reterat course for beginners is focused to initiate a continuous yoga practice in your life.
Ten Days Yoga retreat is designed for people who are starting out fresh with yoga or for those who would like to spend more time on their search of a peaceful mind, a more confident yoga practice, and a more focused meditation.  This Yoga retreat is focused on aligning the body and mind awareness by coordinating yoga poses, pranayama (breathing), and meditation.
The beginner series can be a great way to start your yoga practice. Our life changing ten Days Yoga retreats in Nepal is suitable for those who are searching for the way to relieve stress, and who want to be fit physically, mentally and spiritually.
Why This Course?
---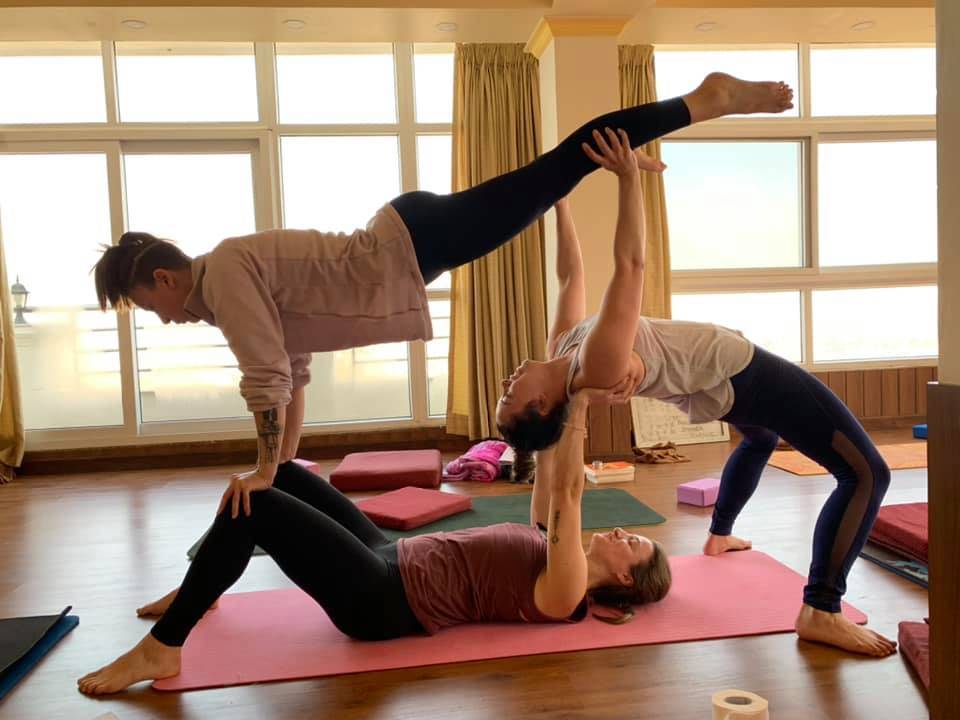 Many beginners have the problem of how to start and follow yoga and meditation? For this condition, the Nepal Yoga Home can be a good friend. Most of the people want to continue their yoga practice but they cannot arrange the time to go to a yoga studio. They are more interested in self-practice in their house but they do not have enough confidence and knowledge.
Yoga retreats in Nepal will provide you an option to practice yoga for a few days in a quiet, supportive and peaceful place where you can gain knowledge to continue in your daily life. In this Yoga retreats in Nepal teaches new students the fundamentals of yoga and provides a safe and engaging learning environment.
We offer our beginner's yoga retreat courses in Kathmandu Nepal throughout the year. This course is suitable for complete beginners and for anyone looking to brush up on their yoga knowledge.
So if you are new to yoga or simply curious, our beginner's yoga course is a perfect way to get started on your new journey of yoga and meditation. This course leads to a spontaneous lightness of body and mind, natural joy and freedom from the stressful life.
Even though you are sitting in a group class with different capacities and levels, you will get comfortable variations of the asanas in the same session. By these lessons, you will be clear about the beginner's practice and another level of practice. At the end of every lesson, you can ask questions to the teacher.
Goals of this Ten Days Yoga Retreats in Nepal
---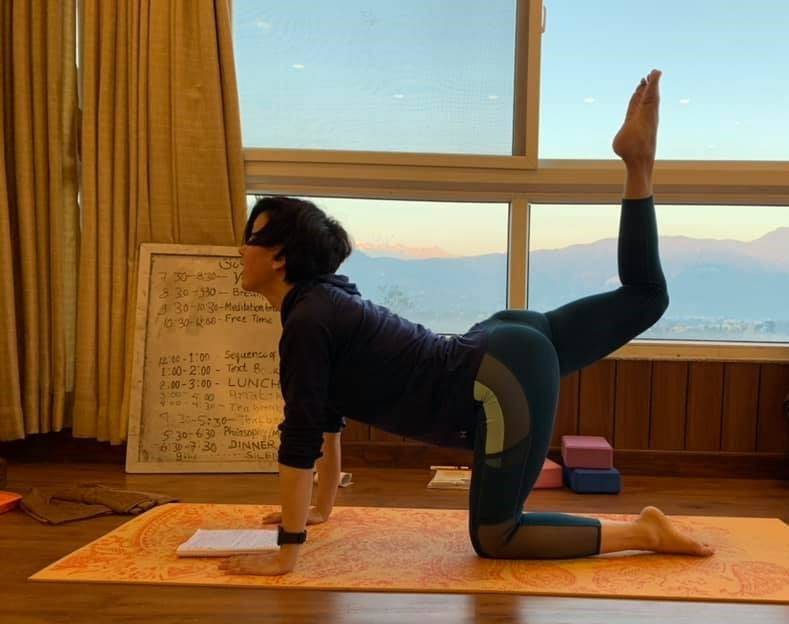 Build a strong foundation of the flexible body and peaceful mind.
Be able to keep continue yoga and meditation at home.
Cultivates mindfulness in daily life.
Reduce distractions, painful attachments, and negative thoughts.
Remove problems such as stress, stiffness, physical illness, poor breathing habits, and inability to concentrate.
Create a harmony of body, breath, and mind.
Teach Holistic living skills with this yoga retreats in Nepal
Encourage yoga as part of your lifestyle
Inform about the ongoing study of yoga
To build a safe foundation for more advanced postures.
What will you learn in Ten Days Yoga Retreat Package?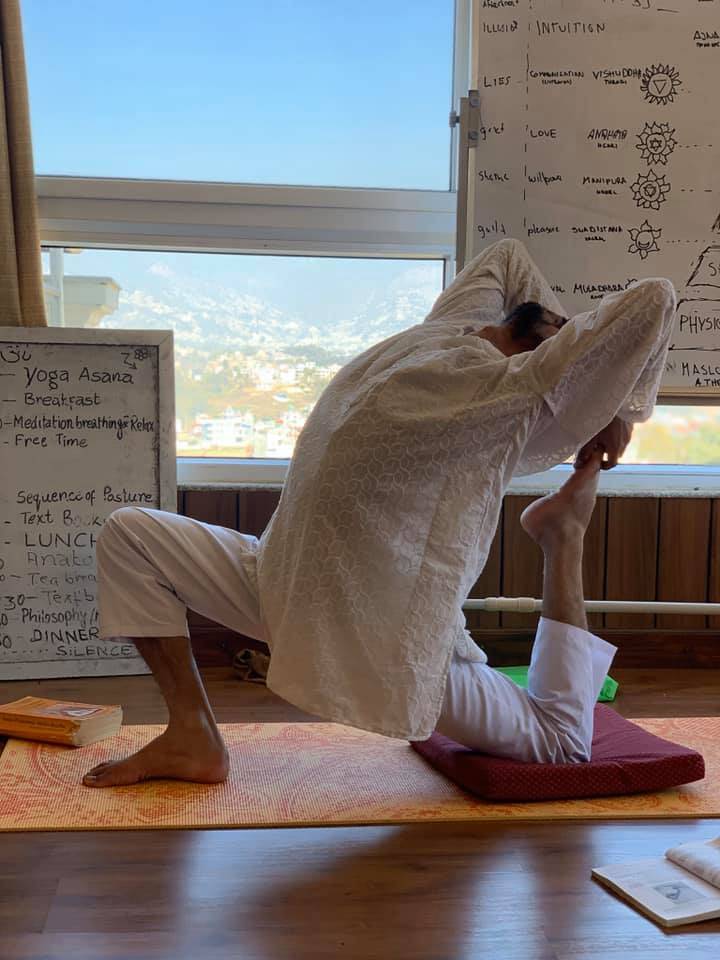 The syllabus of Ten Days Yoga retreats in Nepal covers all the fundamentals of the basic forms of major yoga postures. You will learn a better way of stretching, breath awareness, relaxation, mantra chanting, and meditation practices.
Progressively learning our beginner's course of yoga and meditation would provide real progress and change in a student's life. The beginner's yoga is taught in sequential asanas and pranayama to help students build flexibility and mental strength.
Proper alignment of yoga poses is explained and demonstrated in depth. It prepares your body for more advanced yoga poses. In this program, you will learn some of the basic yoga principles and learn a variety of new poses and flows.
This course will give you a good understanding and a foundation of yoga asanas, pranayama, meditation, yoga philosophy and a clear concept of the objectives of yoga. The main topics covered in this  ten days yoga retreat in Nepal are:
Different yoga styles: Hatha, Sivananda, Ashtanga, Kundalini, Tantra, and Restorative yoga.
Different types of  meditation
The practice of different breathing exercises
Understand the importance of your breath and how it relates to the body and mind.
Sun Salutations series
Warrior Series
Balancing and Seated Poses
Standing Poses
Lying poses
Backbend poses
Forward bending poses
Preparation for shoulder stand
Preparation for modified headstand and inversions poses
Gain confidence in the way of meditation
Integration practice of asana, pranayama, and meditation
Yogic relaxation
Yoga benefits and healing energies, chakras, nadis, etc.
Explore modifications in asanas
In this ten days yoga retreats in nepal, you will learn how to apply yoga philosophy into your practical life
Mantra chanting
Study physical / subtle anatomy/physiology of the body systems.
Study the Sutras of Patanjali, Yamas, and Niyama
The Special Feature Of  Ten Days Yoga Retreat Program
Learn in a friendly home atmosphere
Learn with experts and experienced teachers
Move at your own pace
Safely explore your limits
Build a strong knowledge base
Build strength and flexibility
Release tension from your body and mind
Daily Schedule of Ten Days Yoga Retreats in Nepal Yoga Home
We are teaching according to guests' requirements and level of practice. Our sample daily schedule is as follows but it can be changed according to topic, teacher, season and circumstance.                                                                                           
| | |
| --- | --- |
| 6.00 am | Get Up |
| 7.30  to 8.30 am | Yoga Asanas (Yoga Posture) |
|   |   |
| 8.30 to 9.30  am | Breakfast |
| 9.30 to 10.30 am | Self practice |
| 10.30 to 11.00 am | Rest |
| 11.00 to 12.00 am | Yogic Relaxation |
| 12.00 to 2.00 pm | Sightseeing, countryside hiking, etc (Yourself) |
| 2.00 to 2.30 pm | Lunch |
| 2.30 to 4.30 pm | Rest |
|   |   |
| 4.30 to 5.00 pm | Tea Time |
| 5.00 to 6.00 pm | Pranayama/meditation |
| 6.00 to 7.00 pm | Introduction of yoga philosophy |
| 7.oo to 7.30 pm | Dinner |
| 7:30 Pm | Bed Time |
|   |   |
What Is Included In The Course?
9 nights 10 days accommodation.
Beginner's yoga and meditation course.
Certification from the renowned Nepal Yoga Home (Yoga Alliance registered yoga school).
Three delicious vegetarian meals daily
Drinking water, tea, and fruit
Wi-Fi service
What To Bring For Yoga Retreat:
We provide the yoga mat but if You like to  bring a yoga mat(personal) it's ok. Light and comfortable clothing, flashlight, mosquito spray in the summer season, warm clothes in the winter season etc for this yoga retreats in Nepal.
Cancellation process
Payments are refundable with written notice up to 15 days prior to session start date but registration deposit is non-refundable. After 15 days the money you deposited is not refundable but this money goes to help of needy children in remote areas of Nepal. After the beginning of the course, your money will not refund in any circumstances.
Other courses that can be joined on extra cost:
You are most welcome in this holy and peaceful place – Nepal Yoga Home.
Om Shanti! Shanti!! Shanti!!!