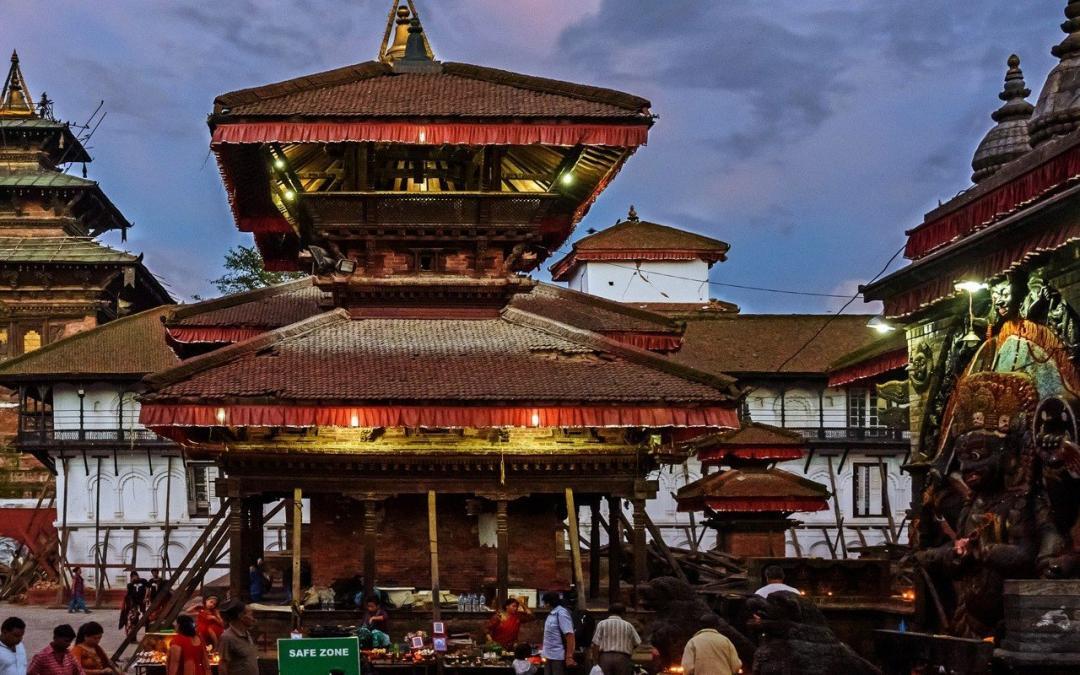 Yoga is derived from the Sanskrit word "yuji,". "Yuji" means union. Yoga is an ancient practice that combines together mind, body and soul. In addition to that yoga incorporates breathing exercises and meditation. Furthermore there are poses designed to encourage relaxation and reduce stress. There are many benefits of practicing yoga in Kathmandu. The benefits for both mental and physical health.
Kathmandu is the capital city of the Federal Democratic Republic of Nepal. It is the largest metropolis in Nepal, with a population of 1.5 million in the city proper, and 3 million in its urban agglomeration across the Kathmandu Valley, which includes the towns of Lalitpur, Kirtipur, Madhyapur Thimi, Bhaktapur and the municipalities across Kathmandu valley. Kathmandu is also the largest metropolis in the Himalayan hill region.
The city stands at an elevation of approximately 1,400 metres (4,600 feet) above sea level in the bowl-shaped Kathmandu Valley of central Nepal. The valley is historically termed as "Nepal Mandala" and has been the home of Newar culture, a cosmopolitan urban civilization in the Himalayan foothills. The city was the royal capital of the Kingdom of Nepal and hosts palaces, mansions and gardens of the Nepalese aristocracy.
Nepal Yoga Home is a pioneer yoga retreat in Kathmandu. We provide yoga in Nepal and yoga training in Nepal. Our retreat is just 5 kilometers from the main city Kathmandu. Yoga in Kathmandu is considered to be the best experience available that can give you once in a lifetime experience.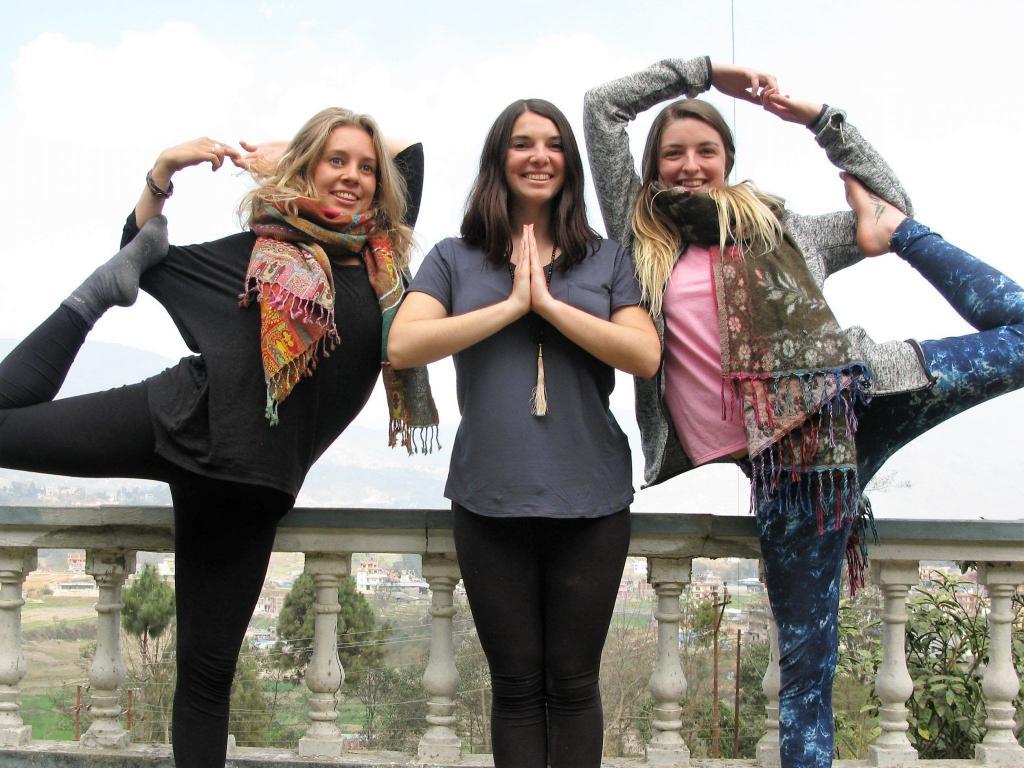 44 Benefits of Yoga in Kathmandu
Yoga provides you with mini-breaks from your busy life.
It improves your relationships with those around you.
Yoga helps build your stamina for all kinds of physical activities.
Yoga makes you realize that you don't really need to have yoga goals.
It increases your strength of body.
Yoga improves our balance of mind and body
Yoga reduces aches and pains in the body.
It makes you release old stuff from your past.
Yoga gives you better quality sleep.
Yoga heals injuries of the heart.
It lets you cry if you need to.
Yoga lets you laugh if you need to.
Yoga helps you feel more centered throughout the day.
It trains your mind to focus on one thing at a time.
Yoga balances out-of-whack hormones.
Yoga develops your courage to try and try and try.
It improves your posture so you can stand tall and be proud.
Yoga detoxifies your body, so you can feel rejuvenated.
Yoga helps you discover your own quirky weirdness .
It is anti-aging. It's not a vampire thing. It's a yoga thing.
Yoga strengthens your immune system so you are not held back by the inconvenience of regular coughs and colds.
It teaches you body awareness and makes you more comfortable in your own skin.
Yoga in Kathmandu at Nepal Yoga Home
It makes you realize that perfection is not necessary.
Yoga makes you realize that perfection is overrated.
Yoga gives you a new perspective—we can work with each other; not against each other.
It promotes forgiveness towards yourself. Guilt is a burden you can unload, you know!
Yoga brings more awareness to how you feed your body so you can eat better for yourself and for the world you live in.
Yoga lowers cortisol levels to keep you free from stress.
It is there for you when you need it.
Yoga is basically legitimate play time.
It makes you feel the connection between yourself and those around you.
Yoga helps ease back pain.
Yoga reduces the need for some medications.
It lowers blood pressure levels.
Yoga improves your ability to sit still and stay still.
Yoga eases the urge of wanting to scream at everyone when you're stuck in traffic.
It gives you a filter in which to see things clearly.
Yoga massages your internal organs, which improves your body's ability to fight off disease.
Yoga gives you permission to surrender and let go.
It teaches you the tools to heal the parts of yourself.
Yoga helps you radiate beauty from the inside out.
Yoga improves your blood circulation.
It tones down hostility and temper issues as your mind and body learn to relax.
Yoga makes you happy. And this, at the end of it all, is what really matters.