Best Yoga School in Kathmandu
Nepal Yoga Home is considered to be the best yoga school in Kathmandu, Nepal. It is a perfect yoga center for yoga teacher training, yoga retreat, and Ayurvedic courses. Many people from all over the world have got benefits of yoga here. It has a Wonderful history of the field. It is solely dedicated to spreading the holy yoga throughout the world and enhance the health situation and spiritual awakening of the people. It is the most successful and best yoga school in Kathmandu to share the yogic knowledge to the people of the world. As the school has been providing spiritual knowledge and yogic practice for a long time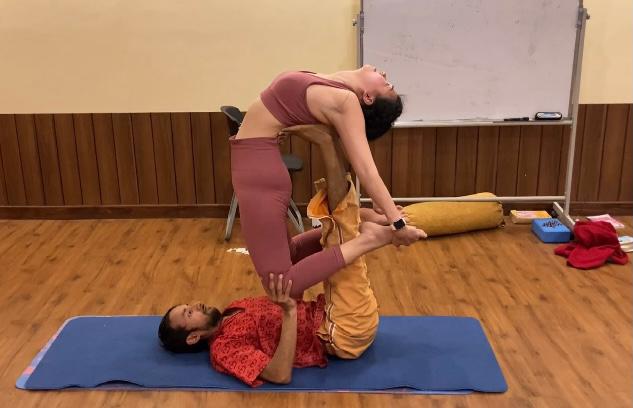 The main reasons why Nepal Yoga Home is the best yoga school in Kathmandu
Nepal Yoga Home is only one "500-hour certified" yoga school in Nepal to be registered in US yoga alliance.
It has an amazing team of highly experienced teachers. Each teacher is an expert in his field.
Though it is in the capital city, you will find peace, greenery, and natural beauty since it is located next to the forest (Sivapuri-Nagarjuna Park), at the lap of the mountain.
Since Nepal Yoga Home and International Airport both situated in Kathmandu, easy and near to reach here from the airport.
This is only one school that graduates the highest number of students in Kathmandu and in Nepal. People from more than 100 countries come here to get yoga training, retreat, Ayurveda classes, etc.
It follows the true principle of yoga also maintains the international standard. Many yoga schools in Nepal are good for the people at the local level, but Nepal Yoga Home offers the course for national and international students.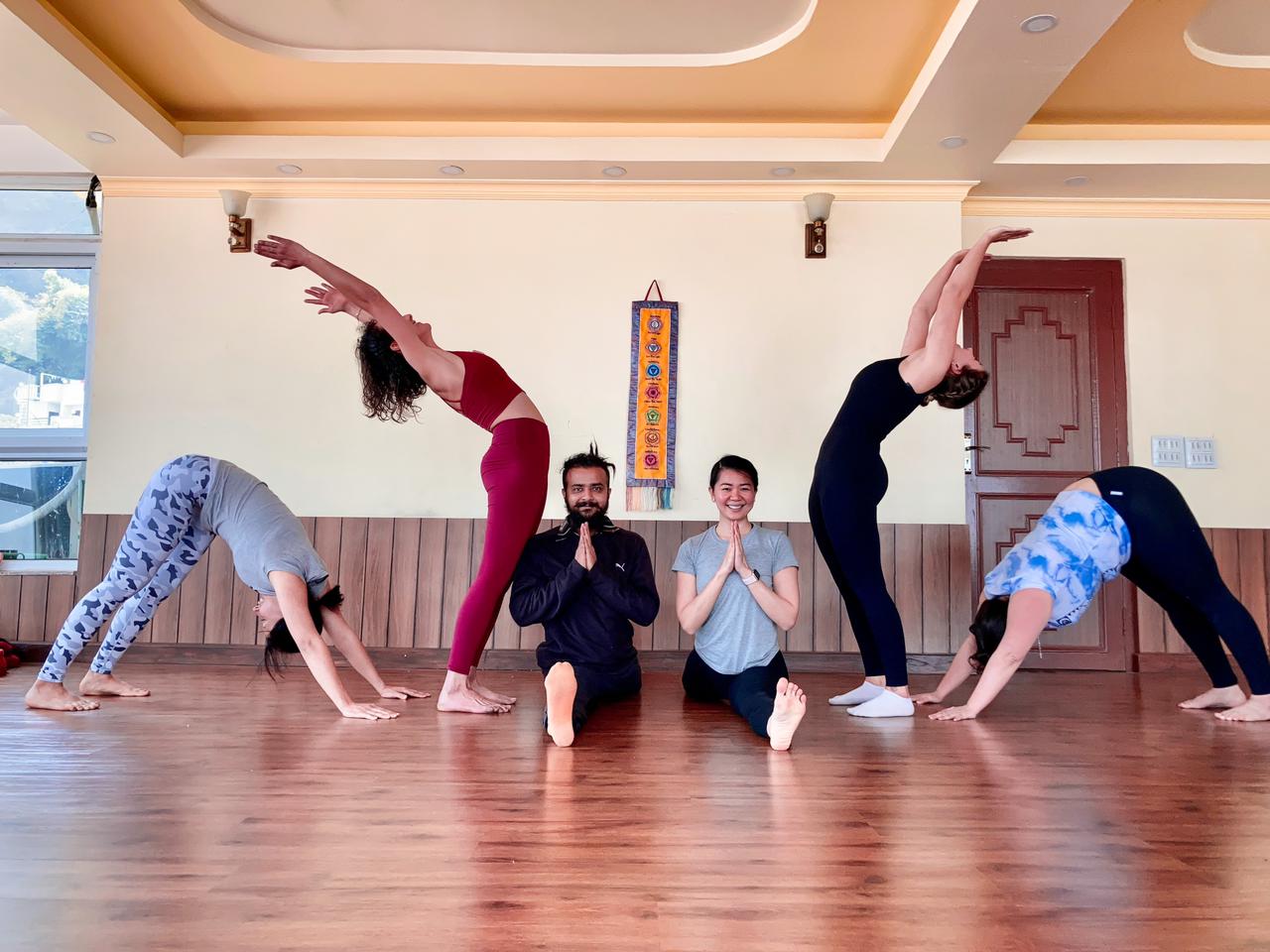 Being far from your country, and a densely populated place, Kathmandu you will feel here warm hospitality as in family. You will get the members of this yoga school as your family members and close friends.
Nepal Yoga Home has its own building. All the rooms have air-conditioning. It has a big rooftop with an amazing view of the Himalayas, Jungle, Kathmandu city, and village. It has a beautiful garden, open grassy space where you can pleasantly enjoy your free time, that is another reason why it is the best yoga school in Kathmandu.
Comparing to the quality, of course, accommodation, food and hospitality, the cost is very reasonable. Maybe this is the most affordable school in Nepal along with the best possible facilities for an international student.
Nepal Yoga Home runs the classes throughout the year.  Yoga teacher training course is conducted on 1stof every month.
Nepal Yoga Home is the one and only one school which includes yoga in its holistic approach including yoga posture, meditation, breathing, philosophy, chanting, detox, Anatomy, and all the branches of yoga. There are different teachers to teach the varieties of yoga so it is consider as the best yoga school in kathmandu.
This yoga school provides not only a specific or limited range of yoga but it has effective courses on verities sectors such as
Yoga and meditation retreat for a single day to 3 months
Ayurveda teacher training course
Reiki course and healing
Singing bowl training and healing course
You will get a long experienced teacher for each of the courses.
Spiritual guidelines and practices you get here will be proved to be most valuable in your life. The knowledge you learn from here guides you in every step of your life. Physical health, mental peace, and spiritual awakening are the basic aspect of the classes.  It is really a great opportunity to get such courses with learned teachers, in a naturally beautiful environment with a deeper practice to achieve the true essence of spirituality and yoga.
So, if you are searching for the best yoga school in Kathmandu, keep Nepal Yoga Home in your mind without any doubt and sign up here for YTT, retreat, and Ayurveda courses.