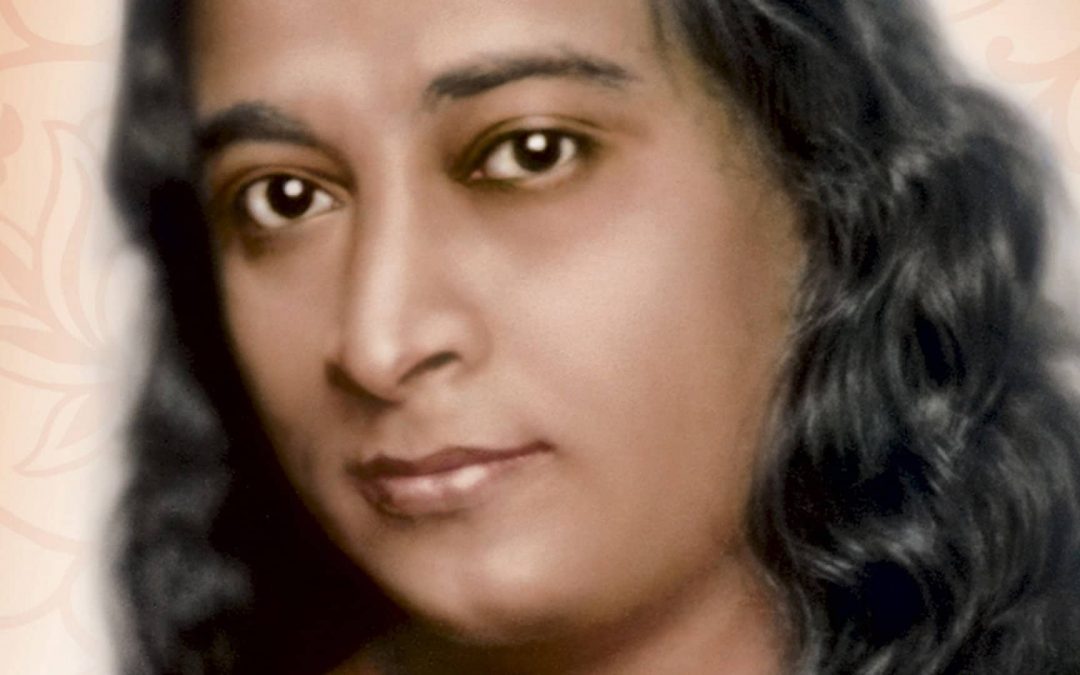 Yogananda Paramhansa  biography Summery
Yoga has been with us for centuries ago. Yoga now has become a very vast field and is an area of interest to many. How has yoga become what it is to the modern world? Ancient people and the religious people of the Hindu community believe that yoga was gifted to humans by Mahadev / Lord Shiva himself. This may be a myth, but yoga is very real, and its advantages and benefits are also very real. Yoga today is not what it was centuries ago.
The yoga which we practiced is vastly different than what the ancient people practiced. The reason for this is because yoga is evolving and becoming better and more integrated. Why is this happening? The main reason this has happened is that in the late centuries many yogi and yogi experts raised who redefined yoga with their knowledge and life experiences. There were various yogi and still are many who had their life devoted to yoga and yoga practices. Among the many yogis who lived on this earth, Yogananda had considerable influence in the field of yoga in the late century.
Yogananda brief Intro
The full name of Yogananda is Paramhansa Yogananda. The most notable feature of Yogananda that separates him from other experts in his time and before him is that he was the first Indian yoga expert to permanently reside in the western country. He guided many through the yogic path and the path of spirituality. He was the message of the East to the West, who traveled there to disperse the knowledge of yoga and spirituality.
Childhood of Yogananda
Yogananda was born on January 5, 1983, in Uttar Pradesh of India. Gorakhpur was the name of the village in Uttar Pradesh where Yogananda was born. He was given the name Mukunda Lal Ghosh at the time of his birth. The name of his father was Bhagwati Charan Ghosh, and his mother was Gyan Prabha Devi. He belonged to the Kayastha family, which originally belonged to Bengal.
His parents had eight children in a total of which he was the fourth. Bhagwati Charan Ghosh father of Yogananda was vice president of Bengal-Nagpur railway, so their family was economically very stable. As the father was employed in a good position at railways Yogananda as a child got many opportunities to visit and travel to various places. Their family also moved to various places as the job of father demanded so.
Yogananda from childhood stood out among the children of his age. Even among the siblings, he stood out as an outstanding individual. From an incredibly early age, he was extremely interested in the spiritual way of life, yoga, and other similar things.
Death of mother
When Yogananda reached the age of 11 his mother died. Some sources say that at her death bed Gyan Prabha Devi gifted her son Mukund an amulet which was given her to by a holy man with a prophecy. His mother then added that the amulet would remain with him for some years until he vanished forever from this world.
Every child misses their mother, however, those who had lost them are at such an early age miss their mother more. After, passing of his mother he was brought up by his father. His father would send him on many trips and destinations to help him get through the loss.
Teenage and education
Yogananda belonged to a financially stable family, so he got through school efficiently without any problems. He completed his school life and wished to pursue what his heart always desired. When in school also Yogananda was inclined to the life of hermits and sages. He often would travel to pilgrimage sites and the locations of the hermits, and his father would also allow that as that was the wish of his son.
After completing the school-level education Yogananda left his home and went where his heart desired. He went to live in Banaras and joined Mahamandal hermitage. There he initiated his hermit lifestyle. However, Mahamandal did not meet all his expectations. He left his previous life and came there intending to pursue God through knowledge and meditation.
However, upon living there he realized that they are not leaving up to their potential and goal. According to him they were tangled and limited by their organizational structure and work. His expectations were not met; however, this was still better than nothing, instead of complaining he pushed himself to find the answers and the life he sought.
Yogananda now was in search of a worthy teacher, who would give water to his thirst for knowledge and spirituality. He approached and met many teachers, however, most of them were not able to keep up with his desire for knowledge and could not satisfy him with the answers he sought. This continued for some time; however, this did not demotivate his quest but further inspired him to find his teacher.
A fateful meeting with the teacher
Yogananda found his teacher when one fateful day he met Swami Sri Yukteswar. He was 17 at the time when he met his teacher, who was everything he had imagined and whose sea of knowledge would satisfy his thirst for knowledge. It is also said that when he met his teacher, as his mother prophesized, his amulet vanished without a trace. He used to keep his amulet very safe as it was something his late mother gave him. As the circumstances that it came under his possession, it held great sentimental value towards him. However, at that time it vanished leaving no trace.
Swami Sri Yukteswar Giri
Swami Sri Yukteswar Giri was born on May 10, 1855. The name he was given at the time of his birth was Priya Nath Karar. He was an Indian sage that has proficiency in several types of knowledge and arts. Aside from being the scholar of the ancient texts, Vedas and Purans he also was a very amazing astronomer who could predict the future of the peoples concerning their planetary alignments.
Swami Sri Yukteswar was married and had a daughter with his wife. Sadly, his wife passed shortly after their marriage and gave birth to their daughter.
Swami Sri Yukteswar and Yogananda
Swami Sri Yukteswar and Yogananda had the relation of student and teacher. He met his teacher for the first time in 1910. Since then, he has been under his guidance and has learned many things and aspects of life from him. From Vedic knowledge to yogic forms, Yogananda under the guidance of Swami Sri Yukteswar in time started to master all of them.
Swami Sri Yukteswar was popular for his path of Kriya yoga, on which he walked due to the initiation by his guru. Swami Sri Yukteshwar lived the life of a hermit and followed every principle required by it. Aside from Yogananda Swami had other students who were personally taught by him and walked on the path paved by him.
Swami Satyananda Giri, Swami Bhavananda Giri, Swami Hariharananda Giri were some of his notable students. However, it is his relationship with Yogananda that is most cherished. As a guru, Drona had many students in his life but his teacher-student relationship with Arjuna will be forever remembered. It is a similar chase with Yogananda and Swami Sri Yukteswar.
In his autobiography, Yogananda described his relationship with his teacher as:
"We entered a oneness of silence; words seemed the rankest superfluities. Eloquence flowed in soundless chant from heart of master to disciple. With an antenna of irrefragable insight, I sensed that my guru knew God and would lead me to Him. The obscuration of this life disappeared into a fragile dawn of prenatal memories. Dramatic time! Past, present, and future are its cycling scenes. This was not the first sun to find me at these holy feet!"
Yogananda studied under Swami Sri Yukteswar for 10 years from 1910 to 1920.
Yoga and meditation in America
Yogananda received a vision that he will soon be going to America in 1920. At that time, he oversaw a school in Ranchi. Soon after he received an invitation from America by American Unitarian Association. After receiving the invitation, he took the blessing and perception of his Guru. His guru also blessed him in his new journey and like that Yogananda went to America.
After reaching America in October of 1920, he gave a speech at the International Congress. The audience at the gathering highly praised his perception and views regarding various subjects.
Yogananda always wished to distribute knowledge and spirituality to the world. He used to think that it was his duty to distribute the findings that he had amassed, and the knowledge that he had gained to the world. For this, he needed a place where he could do it, and he also needed his students who would learn from him and teach others in time. He could not reach all the people in the world; however, his ideas could pass from one person to another.
The very year he had visited the USA, he founded SRF, Self-Realization Fellowship intending to distribute knowledge to his followers and students in a single place. Self-Realization Fellowship (SRF) specialized in teaching meditation, yoga, ancient Indian philosophies, and practices. Yogananda established an organization there and started teaching settled in America for some time. He was in Boston for four long years.
During his stay in America, he gave speeches and conducted meetings in various places at various times. As time passed, the followers of Yogananda also increased. From few to hundreds and from hundreds to thousands. At that time the teaching, yoga and meditation, way of life was so persuasive that even celebrities and powerful people of America of that time came seeking guidance from him.
With the teachings of yoga and meditation from Yogananda, SRF members increased in number. Shortly, the space of SRF was not enough to hold all the peoples that were willing to be the family with SRF and Yogananda. After this SRF was opened in other places of the United States like Los Angles, California, etc. As the people in favor of Yogananda increased so did the number of people who were willing to tarnish his reputation. He was also facing some immigration law issues by the authorities. This continued like this for some time, and he decided to return to India.
Return to India
He returned to India in 1935 and then again returned to America after his short stay in the country.
Return to America
When Yogananda decided to return to America and returned his disciples and followers were overjoyed at his arrival. In his second time stay in America Yogananda authored his famous book Autobiography of a Yogi. Yogananda applied for citizenship in the United States of America, and it was approved by America. In 1949 he officially became a US Citizen. This became possible as America loosened the immigration laws as per the demand of the changing times. In this period Yogananda wrote many messages and books to convey his message and teachings.
To this point, Yogananda's health had started to get worse. He had also realized this and wished to complete his remaining works before leaving this world forever. That is why during those times he heavily relied on the help of his inner circle and sought help from them regarding his incomplete messages, books, and other things.
Death of Yogananda
On March 7, 1952, Yogananda left this world. Yogananda was not bedridden during his final hours. On that day he went to the Baltimore hotel in Los angles to meet the Indian ambassador and his wife. At the function, Yogananda also gave some speeches and his views regarding many topics and how many elements of society can be reformed. Yogananda ended his speech and recited a beautiful poem.
After he finished speaking, he lifted his eyes and his body collapsed to the ground. The medical cause of death of Yogananda was the failure of the heart. However, some people and his followers believe that he entered Maha Samadhi and willingly left his body. His funeral was conducted in Los Angles at SRF headquarters. After the death of Yogananda Rajarshi Janak Ananda succeeded him as per his wish and became president of SRF.