Best Ayurveda School In Nepal
---
Nepal Yoga Home, a renowned yoga and Ayurveda school, offers a reason for you to visit and experience Ayurveda in Kathmandu, Nepal. Since the Vedic times Nepal has been the hub of spiritual, mental, and physical well being through the combined application of Ayurveda and Yoga. NYH is running separate Ayurveda department with different services of Ayurveda. Here we discuss why NYH is counted as best Ayurveda school in Nepal.
Divinely figures of Yoga – Patanjali, Vyasa – actually practiced and flourished this art of physical, mental and spiritual healing among the hills and mountains of the Himalayas. So, Nepal is a place where the spirit finds its courage to explore the unexplored, to experience something new – to experience Ayurveda.
Nepal Yoga Home in addition to best yoga classes, it is best Ayurveda school in Nepal that for the last decade has provided the best in Yoga and Ayurveda. Through crescendo and decrescendo of our teachings and your experience, we have resonated well with those who seek spiritual guidance. And as such today we will be presenting why you should join Ayurveda retreat at Nepal Yoga Home.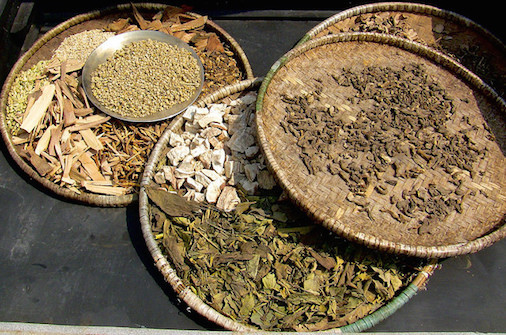 1. Expert Doctors Team
---
Our team of doctor is the best of the bunch. Besides their gruel some studies they go through extensive training at Nepal Yoga Home to cater to your needs based on your dosha. Such that diagnoses are never missed, care is at its optimum, and you get the best out of your few weeks of experience at Nepal Yoga Home.
Our doctors are specialized in every field of Ayurveda, whether it is detoxifying panchakarma, or healing herbal medicine, or revitalizing Vajikarana or Rasayana. We provide consultations based on your specific needs. As such Nepal Yoga Home is well above the rest to cater to your specific Ayurveda needs. That's why it is the best Ayurveda school in Nepal.
2. Experienced therapist
---
Next reason, why Nepal Yoga Home is the best yoga school in Nepal is our experienced Ayurveda therapist. The magic of Ayurveda lies in the hands of the performer. And as such a poorly done Ayurvedic massage can result in exacerbation of symptoms, instead of resolution of it.
Keeping this motto in mind we at Nepal Yoga Home provide you with some of the best Ayurvedic massage and treatment in town, with some of the most experienced therapists in the town. We believe in the capacity of touch to heal and we at Nepal Yoga Home are driven as such.
3. Optimal location and homestay
---
Nepal Yoga Home lies at the heart of the king of Hills (Nagarjuna). As such it is a place that is serene, secluded, and seductive. However, it is only 20 minutes drive from the heart of Kathmandu (Thamel). Gone are the days when Ayurveda and Yoga were to be done hidden in a jungle hidden from human contact, it is to be done at modern facilitated yet off-limits place like Nepal Yoga Home, and it sure as heck is going to be a once in a lifetime experience.
Also, the homestay at Nepal Yoga Home is a thing of a marvel. People always praise our love for clean Ayurvedic food enhanced with spices from Himalaya, our hospitality, and our can-do attitude for the guests. Such that in matters of hospitality and health no stone is left unturned.
4. Home Away From Home
---
Nepal Yoga Home has served as a hub for odd wayfarers, disjoint wanderers, and tiered travelers. It provides a homely and a hospitable place for you to satisfy your needs of mind, body, and spirit. Ayurveda was meant to serve as a great unifier of these three aspects of life. Nepal Yoga Home serves as a beacon to fulfill this purpose. So people come seeking Yoga Home as best Ayurveda school in Nepal.
5. Yoga and Meditation
---
Besides Ayurveda, at Nepal Yoga Home, you get to experience Yoga and Meditation at its authentic self. Our yoga teachers have experience of more than ten years of catering to specific needs. Also, Nepal Yoga Home is only such school in Nepal that delves into the integration of Yoga and Ayurveda. It create an environment for the mind, body, and soul to function at their optimal level. So calm your mind with an Aummmmm and join Nepal Yoga Home today to experience the healing effect of Yoga and Ayurveda combined. It is top yoga shcool in Nepal for certified yoga teacher training.
6. Ayurveda's detailed course makes it the best Ayurveda school in Nepal
---
What is Ayurveda? How to integrate Ayurveda in daily life? How can Ayurveda help you to attain physical and mental well-being? To find the answer to all these questions come and have a chat with our doctor at Nepal Yoga Home. The first talk with our doctor is free. Get all your questions answered and more on anything and everything related to Ayurveda.
We at Nepal Yoga Home serve authentic Ayurveda along with Ayurveda retreat, Ayurveda training, and Ayurveda therapies. So whether it is to loosen your tight hamstring, or to relax your mind, or to activate your chakra using Vedic techniques we at Nepal Yoga Home are ready to offer our help in best possible way.
7. Ayurvedic herbs
---
Next factor why Nepal Yoga Home is best Ayurveda school in Nepal is we collect ayurvedic herbs for the treatment of patients and students. Ancient texts describe that the Himalayas harbors the best herbal medicine in the world – these are the herbs that harbors the most therapeutic potential.
Similarly, the ghee that is obtained from the cows of the Himalayas is best because they eat the herbs growing in the nooks and crannies of the hills and mountains. Nepal Yoga Home-keeping this in mind brings its line of Ayurvedic herbal composition, oils, and balms. These are herbs selected by specialized Ayurvedic doctors and prepared through rigorous Ayurvedic protocols. As such these will give you the most authentic Ayurvedic experience anywhere in the world.
8. One with nature makes it best Ayurveda School in Nepal
---
Nepal Yoga Home lies at just 20 minutes drive from the heart of Kathmandu. NYH is at the base of Nagarjuna – the king of the hills. It is enamored with herbs, trees, and shrubs which were classically described in Ayurveda. Surrounding is one with nature and has served as a guiding light for all of Ayurveda and Yoga.