There are many things in life that are beyond our control. However, it is possible to take responsibility for our own states of mind and to change them for the better. Furthermore, this is the most important thing we can do, and is the only real antidote to our own personal sorrows, and to the anxieties, fears, hatreds, and general confusions that beset the human condition.
Meditation is a means of transforming the mind. Buddhist meditation in Nepal practices the techniques that encourage and develop concentration, clarity and emotional positiveness. In addition to that you can have a calm seeing of the true nature of things. You probably engage with a particular meditation practice. Furthermore, you learn the patterns and habits of your mind. And the meditation in Nepal practice offers a means to cultivate new and more positive ways of being. After regular work and patience you can have a focused states of mind. Meditation can deepen into profoundly peaceful and joyful states of mind. Such meditation in Nepal experiences can have a positive effect and can lead to a new understanding of life.
The techniques of meditation are very simple. However, reading about them is no substitute for learning from an experienced and reliable teacher. A teacher will be able to offer you guidance in how to apply the technique and how to deal with difficulties. Perhaps most importantly, a teacher can offer the encouragement and inspiration of their own example.
Experience Positive Impact of Meditation In Nepal
Meditation in Nepal is considered as one of those blissful moments in life when you forget about all the problems. Also you can have a peaceful and calm mind that could handle the ups and downs of life. Nepal is popular for its religious and spiritual wealth. Meditation In Nepal is famous with locals as well as international tourists.
Recently Nepal has become the destination for those who are seeking for spiritual experience. Also the meditation tourists are nearly equal to those who come for trekking in Nepal. The tourists coming to Nepal also come to attend meditation and yoga courses at the ashrams in Nepal. For those who are seeking for peace of mind, sitting through a meditation course makes you able to deal with your anger, fear and emotions in better way. Meditation in Nepal also cleans your mind of all impurities and makes you physically healthy.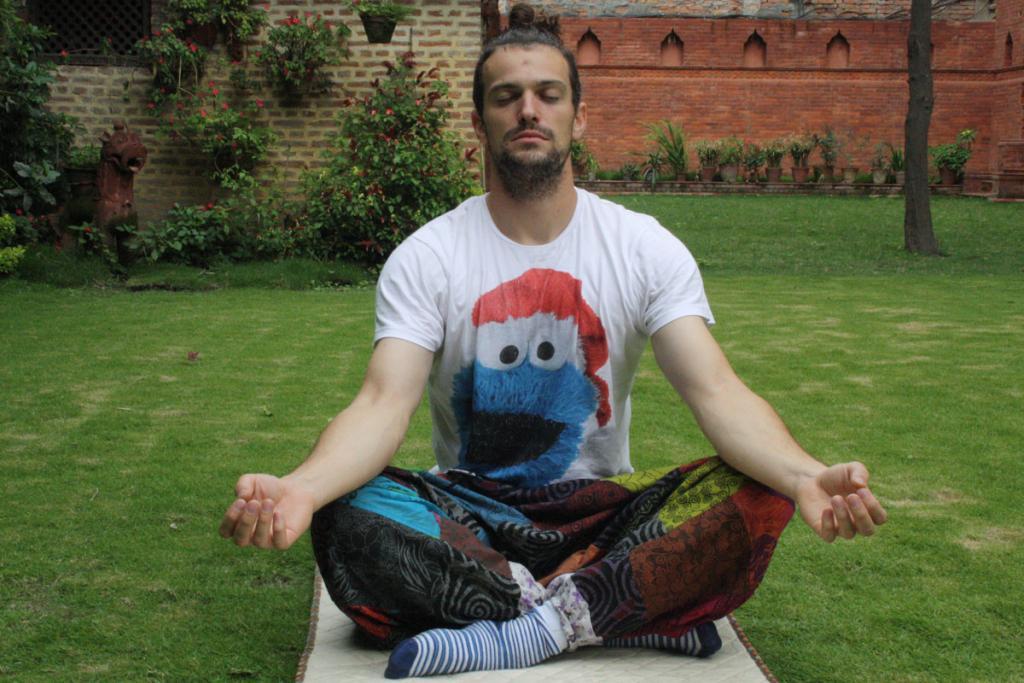 Nepal Yoga Home is one of the pioneer yoga school in Nepal with its outstanding performance and spiritual life-changing environment to offer all the yoga aspirants from around the world. It is a true trail-blazing institution in the field of yoga in Nepal. Nepal Yoga Home offers various courses ranging from beginners level to the advanced level yoga courses. It is located just 5 kilometers from the Kathmandu (city of temples).
Meditation in Nepal is Transformative Journey
This yoga school in Nepal is providing different courses like 200 Hours Yoga Teacher Training Nepal, 500 Hours advanced Yoga Teacher Training Nepal, yoga retreat packages (one night yoga retreat, seven-night eight days yoga retreat, one week yoga detox retreat, two weeks yoga retreat to one month yoga retreat), Ayurveda, Naturopathy, Acupressure, soul healing, Reiki healing  since long time in Nepal etc. Our Yoga Teacher Training Nepal (200 hours Yoga Teacher Training Nepal, 500 hours Yoga Teacher Training Nepal) are certified by Yoga Alliance. This yoga studio in Nepal also provides other Yoga Teacher certification classes like Prenatal Yoga Teacher Training Nepal and Children Yoga Teacher Training Nepal. In addition to that, we provide 100 Hours Basic Yoga Teacher Training Nepal, 300 hours Yoga Teacher Training Nepal, Old Age Yoga Teacher Training  Nepal etc.