How to Maintain Happy, Healthy & Good Relationship With Your Partners
The good relationship is life's real achievement.  People try to maintain good relationship all their life but their effort becomes futile. A good relationship depends on us, our thinking and our behavior. It is the irony of our life that how much we try to make our relationship good, we fail to maintain a good relationship. To maintain a good relationship, we have to change ourselves not our partner.
A good relationship is a blessing of our life which can be got by a great effort of the self. It is a heavenly virtue and it brings all positivity in our life. To have a good relationship is everyone's goal in their life. For good relationship, we have to start from small things. We can surely make our relationship good if we are ready to believe that there is nothing to contribute highly to maintain a good relationship in our life.
You must show your feelings with your partner to maintain a good relationship. If you show your feelings, you can understand each other perfectly. We can connect with the feelings of each other. To be truth in a relationship is the first requirement because truth leads you to positive circumstance. Forgiveness is the best way to have a wonderful relationship.
Some people can't forgive even a small mistake of their partner and they have a struggling relationship. Some people can maintain the awesome relationship by forgiving each mistake of their partner. Human is not complete so a human does some mistakes in daily activities. If we forgive our partner, they can be changed in a positive direction.
It depends on the person how they can lead the relationship. If a person becomes little bit aware of the relationship, he or she can find the positive aspects of the relationship. There are both dark and bright sides of everything. We can find the real quality and ability of our partner; we never become sad in the relationship. If someone sees an only negative side of the partner he or she cannot be happy in life.
Most of the people of the world expect something with their partner. The relationship which depends on the expectation cannot remain sound relationship in the long period of time. Expecting something in a relationship is to invite misfortune in the relationship. In the relationship, we must focus on what we can give our partner not on what can get from our partner. The only evil in a relationship is an expectation of love from the partner. If we ask love with our partner, we never become happy in our whole life.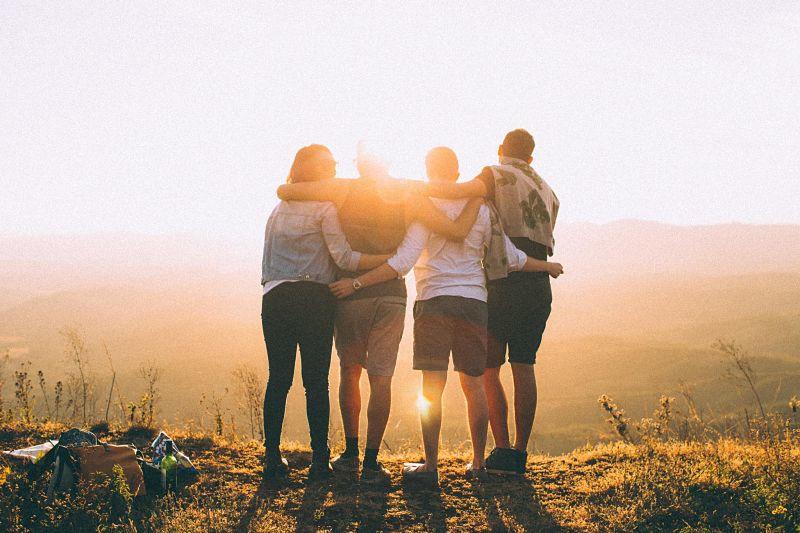 We must control our ego to maintain a good relationship. Ego is the main reason for our difficult relationship. If our ego becomes the barrier in the relationship, we can never be happy in the relationship. Ego is the most dangerous factor which can be the reason to break up in the relationship. If we cannot understand our ego, we will regret after breaking the relationship. We don't have to give our ego to be dominant in our relationship.
We must compromise with our desires and wanting with our partner. It is not our weakness, but it is the real capacity of maintaining a good relationship. Some of the people think that compromising is dissolving to the partner but that is the wrong concept. We must grow together in the relationship. We must encourage our partner to grow up in their field.
We must be a motivator of each other. We can really become strong bond to live together and to be happy together. Give some chances to miss your partner and you can understand the value of your partner. When you miss each other time to time, you want a joyful moment with your partner together. Misunderstanding cannot be separate from the relationship, so we must try to find the real meaning of saying of our partner.
You must be the best friend of your partner. When you become the best friend of your partner, you can enjoy every moment with your partner. If you are playful with your partner, you can maintain a good relationship. If you admire your partner's good quality, your relationship becomes amazing because people want to be praised by the loved ones.
You must respect good ideas what your partner provides you. You must show that you are impressed by your partner's creativity. There are very small points we must be careful. We don't have to do some big for our partner to make him or her happy. If we become aware of very minor matters having great value, we can be very happy in our relationship.
If you find some good quality of your partner which is ignored by other people, he or she becomes very happy. If you talk about your partner's favourite food and favourite place to visit, your partner enjoys your presence.
We can make our partner happy by doing very small things. If we applause the clothes of our partner, our partner becomes very happy. If we give some gift to our partner, he or she becomes so happy. It doesn't need to give very expensive things. We can give something which our partner really likes.
If your partner is in the stressful situation, you should understand the situation and be the source of comfort. In the stressful condition, every partner wants assurance from their partner. You must talk in the subject matter what your partner wants to talk about.
Be close physically to your partner and praise your partner's body. Support your partner physically, psychologically, mentally and emotionally. Give your partner freedom and time to enjoy alone sometime. You should give your time to have fun together. It is better to have similar goals in your life. At least, you must respect each other's goal and support to achieve those goals. You must become the inspiration of your partner for his or her passion. You must assure your partner that he or she is safe in the relationship with you.
You should behave as you were in a relationship for the first year of your love affair all your life to maintain a good relationship. A good relationship is a small step for your happy life, so you must contribute your little time for your happy relationship because if your relationship becomes sound, you can be a success in each area of your life. A good relationship is a key to the successful life.