200 hours ( 21 days) Yoga Teacher Training course
Group size
:  maximum  20 students (
To maintain quality teaching)
Price: The total cost of 200 hr Yoga Teacher Training is 1400$ (U.S. dollar). It includes your whole Yoga and meditation lessons, accommodation, food, tax, certification everything.
Yoga style: Our main yoga styles are research base hatha yoga, Patanjali base Astanga Yoga (eight dimension of yoga), besides this we teach Shivanand Yoga, Iyengar yoga, Kundalini yoga etc. In our yoga style we teach in holistic approach integrating yoga asana (postures), Pranayama (breathing techniques), Dhyan (Meditation), Yoga detox, and yoga philosophy which is the essence of all kind of yoga.
Eligibility: Our 200 hrs yoga teacher training course (YTTC) can join all level of students (beginner to advance), All style and tradition of yoga. Anyone who has strong desire to uplift in new level of peace, health and realization can attain this course.
Case of booking cancellation – If you wish to cancel the course, 25 % of the amount on total fees will be deducted and remaining amount will be refunded within 15 days of your notification. Once you start the course, fees are non refundable on any circumstances.
Set in the stunningly beautiful & peaceful environment of Kathmandu, Nepal for Yoga teacher training course (YTTC). Nepal is the incredible Himalayas, home of the Yogi's, Lord Buddha's birth place and we invite you to learn deep awakening of Yoga & Meditation. It is a great place for those who are in search of health, happiness, peace and harmony.
This Yoga Teacher training course is designed for all those people who want to become a certified and qualified yoga teacher. This course is suitable for beginners to advanced students and teachers so this 200hrs (Three weeks) Yoga teacher training certification course in Kathmandu, Nepal is suitable for everyone.
The path to becoming a professional yoga teacher is a unique, fulfilling and life-affirming spiritual journey. Our Yoga teacher training course offers the necessary tools to kick-start your career as a successful yoga teacher. Our Teacher training is designed to provide students a transformative yoga-meditation experience. You will be taught detailed information of yoga along with essential teaching skills.
After the successful completion of the yoga teacher training courses, we provide a yoga certificate which is valid all over the world (certified from Yoga Alliance International & Nepal Government).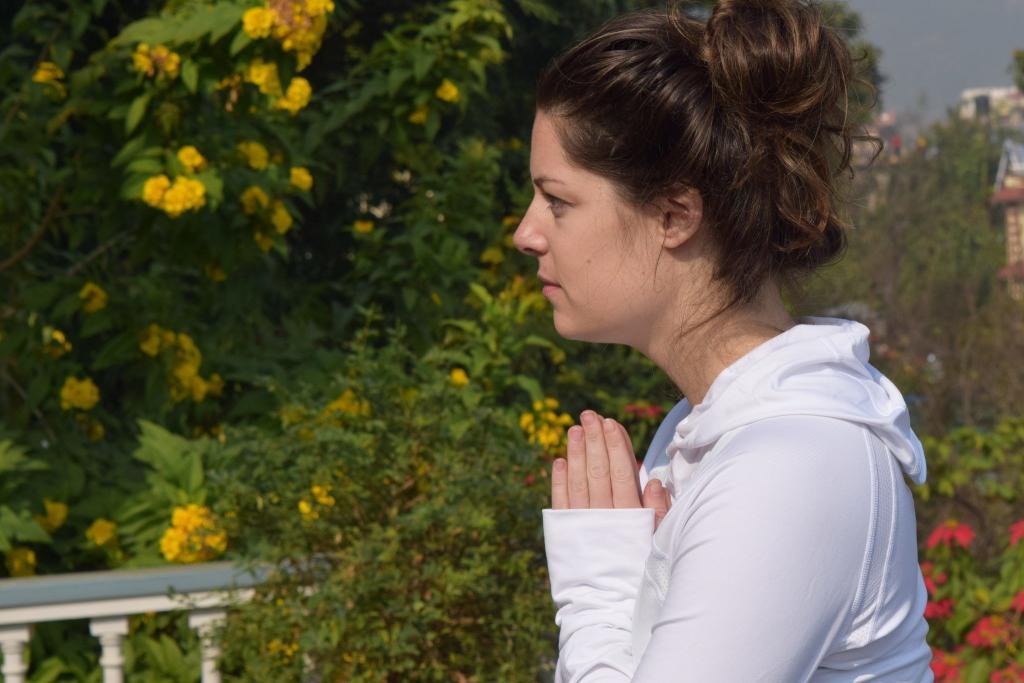 Our  200 hours (Three Week) Yoga teacher training course includes:
The 200 hrs Yoga Teacher Training course hours will be divided on the following topics:
75 hours- Yoga Asanas (Yoga Postures)
25 hours-Meditation
25 hours- Pranayama, Banda & Mudra (Breathing Science)
25 hours- Mantra Chanting& Yogic Relaxation
25 hours- Yoga philosophy & Yoga anatomy, physiology & lifestyle
25 hours – Yogic detoxification & Teaching practice & Extra activities
 Yoga Asanas (Yoga Postures)
We are teaching Hatha Yoga and Astanga Yoga to keep good health, fitness, flexibility, strength and balance between body, mind and soul. You will be introduced to the various Asanas (postures) in a systematic manner with progressively increasing level of difficulty (advance yoga asana). Asana correction and Advanced Yoga asana practice will be held separately. This yoga teacher training course provides detailed instruction in how best to teach.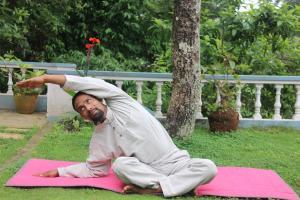 We are covering a broad range of Hatha Yoga Postures and Astanga Yoga Postures in detail. These Asana were chosen carefully to guarantee the strength, awareness, flexibility and balance of body and mind.
Different types of postures will be taught during the yoga teacher training course which includes:
Meditative postures
Micro- level Yogic postures
Surya Namaskara (sun salutations)
Chandra Namaskara (moon salutations)
Warm up
Dynamic Postures
Balancing Postures
Inverted Postures
Relaxation Postures
Sequences of Postures
Sitting postures
Standing Postures
Lying postures
Meditation
Nepal Yoga Home has created a special meditative atmosphere in the setting of Nagarjun Jungle. Nepal Yoga Home will take you to a new level of peace, joy, calmness and awareness through meditation.  After completing this Yoga Teacher training course, you will get good clue how to continue in your daily life and how to teach to others.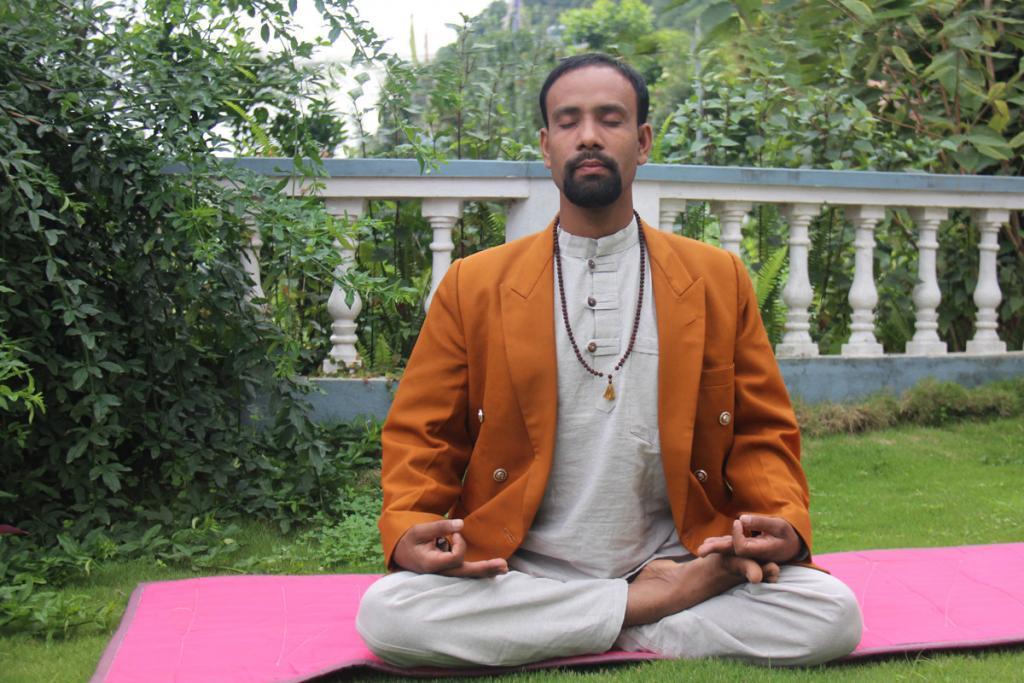 The state of deep peace with pure awareness is called Meditation.  Meditation is the best way of meeting your real and authentic peace. Our teacher discovered the soul meditation for modern life style where people can find deep peace and bliss.  We are teaching different kinds of meditation to make a qualified teacher in Yoga. Some of the meditation techniques that will be taught are as follows:
Meditation techniques
Soul meditation
Buddha style meditation
Mindfulness meditation
So- Ham Meditation
Vipasana meditation
Aana-Pana Meditation
Kundalini Meditation
Chakara Meditation
Walking Meditation
Dynamic Meditation
Pranayama, Mudra and Banda (Breathing Science)
Pranayama (breathing science)
Pranayama is derived from two sanskirt words – Prana (vital energy) and Ayama (expansion). Therefore, Pranayama means the expansion of vital energy through breathing exercises. Proper practice of this free source of energy (breath) can make remarkable changes to our health, vitality, self confidence and mental peace. Steady practice arouses inner spiritual light, happiness and a peaceful mind.
Pranayama (yogic breathing) involves the voluntary control of the breath, which helps to control your involuntary thoughts and makes mastery of your mind. Research shows the practice of Pranayama (breathing practice) helps to reduced anxiety and depression, increases energy levels, relaxes muscles, decreases feelings of stress and strengthens the nervous and respiratory systems.
Also, pranayama has a good impact on allowing better function of the autonomic system and improves the workings of lungs, heart, intestines, kidneys and pancreas. By pranayama practice, all body organs receive more oxygen, which helps to purify the blood and removes toxins from body. After pranayama practice, you will be provided freedom from negative and harmful thoughts, and will start experiencing lightness of body, feelings of inner peace, better sleep, better memory and better concentration.
Topics covered:
 What is prana?
Type of prana and it's function.
 Why is pranayama important ?
 How can we deepen our inner awareness by pranayama?
 How to teach pranayama to your students?
Science of prana path (Swara Vigyana)
Skillfulness in breathing awareness.
 Bad breathing habits and it's correction.
You will practice more than 25 different techniques of pranayama under experienced Yoga expert.
Bandhas (Lock system of breathing)
Bandhas mean to hold or lock the breath. The locks, which are specific contractions of core areas of the body, and control of prana (breath), brings steady flow of energy, harmony and balance to life. With access to core values, you can express yourself with integrity.  Without knowing the lock system of prana (Breath), pranayama could not give good benefit, so bandha is fundamental for the practice of pranayama.
The locks are gateways to developing core strength, sensitivity, and are important to kundalini awakening (awakening of inner energy). The practice of bandhas has both depth and effectiveness to pranayama practice, which is the important part of yoga. Applying the body locks properly will help you clear blockages that impede the open flow of energy through your physical body and Chakras (energy center).  Some specific bandhas are:
Mula Banda (root lock)
Uddiyana bandha (Stomach lock)
Jalandhara Bandha (Chin lock)
Maha Banda or Tri- Bandha (great lock)
Mudras (Seal of prana)
The meaning of 'mudra', which is a Sanskrit word, is 'closure' or 'seal'. Mudras positions are made by combining physical, mental and breathing process that have an effect on the energy flow of the body.
Yogic Mudras are weapons to use the energy in a better manner in a specific direction. Yoga Mudra has a tremendous effect on posture and thought process. We will teach different kind of effective mudras that are: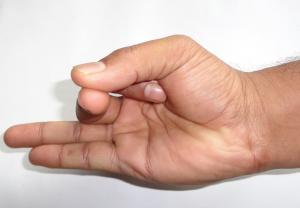 Tatto mudra (Five element mudra)
Pranic mudra (Five prana balancing mudra)
Physical mudra
Mudra for different disease
Hastha mudra (hand mudra)
Some benefits of mudras are as follows:
Mudra helps in removing the toxins from the body. It also has a balancing effect on the mind and helps develop inner balance and confidence.
The mudras clear the energy centers and subtle channels in the body. This allows the life force to flow freely to the various parts of the body.
The mudras strengthen the body's bio magnetic field and shield it from negative forces.
Activates energy, improves immune system, reduce stress and fatigue.
Mantra Chanting & Yogic Relaxation
 "Man" means mind, "tra" means wave or projections. Therefore, mantra is the projection of the mind through sound vibrations. Mantra is good way to build awareness with divine vibrations because Mantras are divine sounds. Mantra helps to minimize your thoughts and makes peaceful mind. You will learn sacred mantras, what they mean and how to chant them. There will be sessions of mantra, bhajana, and Kirtan in this course where everybody will be encouraged to chant for great realization.  A mantra can be a word or sentence which, when uttered in a particular manner and contemplated within, can make sorrows wither and assure ultimate freedom of life.  Mantras are powerful vibration tools that can free your mind. If you use them in a certain way, they become a key to open your inner source of peace. Some of the mantras and their meanings that you will learn are:
Oum kar mantra
Gayatri Mantra
Bija mantra
Mula- Mantra
Guru Mantra
Seed Mantra for chakras
Surya Namaskar Mantra
Hare Krishna maha mantra
Shiva mantra
Shanti mantra
Yogic Relaxation (Yoga Nidra):
Yogic relaxation is a very powerful physical and mental relaxation technique. Yogic relaxation is known as Sabasan (death pose) or Yoga Nidra. Yoga is a path to health, relaxation and inner happiness. Yogic relaxation is one part of the yoga. Yogic relaxation brings yourself back to your own nature. Your innermost nature is deeply relaxed. It is very effective in addressing a wide variety of ailments and has power to relax every organ and every cell of the body which reduces stress from the body and mind. In this relaxation, people can easily travel toward subconscious mind and can take out suppressed negative thoughts and involuntary thoughts. Yoga Nidra works on many layers: physical, spiritual, mental, energetic, emotional, and cognitive. Deep relaxation (yoga nidra) relaxes your body and mind, and will help you to refresh and recharge. Yoga Nidra has more power to relax than the sleep so doing an hour of yoga Nidra is believed to be as refreshing as having four hours sleep.
Main significance of yogic relaxation (Yoga Nidra) are as follows.
The practice of yoga nidra relaxes, rejuvenates, and rebalances the mind, body and spirit.
The yogic relaxation helps by secreting healthy hormones and sending wholesome messages to every cell, organ and glandular system.
Body and mind will be more aware.
Improvement of  the quality of  sleep
Reduces stress, anxiety, anger and irritation.
Allows creative thoughts due to deep relaxation
Enhances memories, concentration power and learning capacity.
Yoga Nidra can help restore and maintain your vital life energy and prevention of diseases.
Yoga philosophy, anatomy and lifestyle
Yoga Philosophy
These classes will focus on introducing you to the basic philosophy, concepts and history of yoga. It will cover the various traditional philosophies and viewpoints, insights from modern research and ways in which the essence of this holistic life-view can be integrated into a modern lifestyle. Types of yoga and their intention with specific style will be discussed. In the training following lessons will be studied.
Introduction of Yoga
Definition of Yoga
Type of Yoga
Astanga Yoga (Eight limb)
Hatha Yoga (History)
History of original yoga and lineage
Functions of 7 chakras (Energy Centers)
Introduction to Vedas, Upanishads &  Bhagavad Gita,
Yoga anatomy & physiology and lifestyle
In yoga, one needs to learn how the body works as it applies to the yogic body, so Anatomy and Physiology is of vital importance. You will learn detailed discussion of seven chakras with their locations, function, characters, colors and role in yoga practices. Three main Nadis as Ida, Pingla and Sushumna will be discussed with their functionality and flow of the energy. Process of five Koshas will be studies and discussed as well as five main Pranas and five Sub pranas with their function and flow in specific part of the body will be studied. Introduction of Ayurveda (Traditional medicinal system) will be taught. Also we will discuss impact of Yoga-Meditation in our lifestyle and health.
Yogic detoxification & Teaching practice & Extra activities
Yogic detoxification
Shat-kriyas (Seven yoga detox)
 Introduce the theory and benefits and instructions on how to perform shatkriyas (Neti, vasti, Dhauti, Tratak, Kapalabati, Nauli).The six traditional kriyas are neti, which is water or string cleansing of the nasal passages; vasti, or colon cleansing similar to an enema; dhauti, or the cleansing of the stomach, teeth, throat, and rectum; tratak, which is gazing at a candle flame or small object; kapalbhati is a breathing technique to cleanse and strengthen the digestive system; Nauli is churning or pumping of the stomach for  good digestion.
Teaching Practice
Teaching practice is important to be teacher, so at least 10 hr teaching practice is required for everyone. We will manage the class for teaching practice.
Extracurricular and supplementary activity
Student will engage in weekly outdoor trips and social/ cultural activities such as hiking, Karma Yoga (work without attachment and desire), town visits, yoga lectures and Nepali language lessons. This will further enhance their integration and understanding of their teacher training course.
Yoga Style
Ashtanga yoga and Hatha Yoga 
Daily Schedule of 200 hours Yoga Teacher Training Course
This is a sample schedule; this may change according to subjects and situation.
| | |
| --- | --- |
| 7.00- 8.30 am | Yoga Asanas (Yoga Posture) |
| 8. 30- 9.00 am | Tea break |
| 9.00 to 10.00 am | Self practice |
| 10. 00 to 10. 30  am | Breakfast |
| 10.30 to 12.00 am |  Sight scene, Country side hiking etc. |
| 12.00 to 1.00 am | Yogic Relaxation and mantra chanting |
| 1.00 to 2.00 am | Rest |
| 2.00 to 3.00 pm | Lunch |
| 3.00 to 4.00pm | Meditation |
| 4.00 to 4.30 pm | Tea break |
| 4.30  to 5.30 pm | Anatomy and physiology + Yoga philosophy |
| 5.30 to 6.00 pm | Break |
| 6.00 to 7.30 pm | Yoga Asana + Pranayama |
| 7.30 to 8.00 pm | Dinner |
| 8.00 to 8.30 pm | Celebration/ question answer/ camp fire etc. |
| 8.30 pm | Time to bed. |
Time of 200 hr Yoga Teacher Training course
1st Jan – 21th  Jan,      1st Feb- 21th Feb,        1st Mar- 21th  Mar,        1st Apr- 21th Apr,
1st May- 21th May,      1st Jun – 21th Jun,      1st July- 21th July,         1st Aug- 21th Aug,
1st Sep- 21th Sep,        1st Oct- 21th Oct,          1st Nov- 21th Nov,          1st Dec- 21th Dec
Included in price
a) Yoga classes
b) 3 times vegetarian meal (Typically contains Nepali Food, vegetables and fruits), If you feel you need extra supplementary you can buy yourself from near place.
c) Few cups of tea
d) Tax
e) Accommodation
Not Included in price
a) Yoga books defined in our syllabus
b) Your laundry service
c) The meals of your personal interest will not be offered in our expense.
d) Your personal yoga mat
e) Pick up / drop service
f) sight-seeing cost
g) We would also not provide the personal sleeping bags and bags
h) The visa fee you would have to pay for travel, medical insurance and airport tax.
h) The charge for accommodation in Kathmandu in you early arrival before class starts in our school
I) We also don't include the cost of international flights
Namaste! Thanks